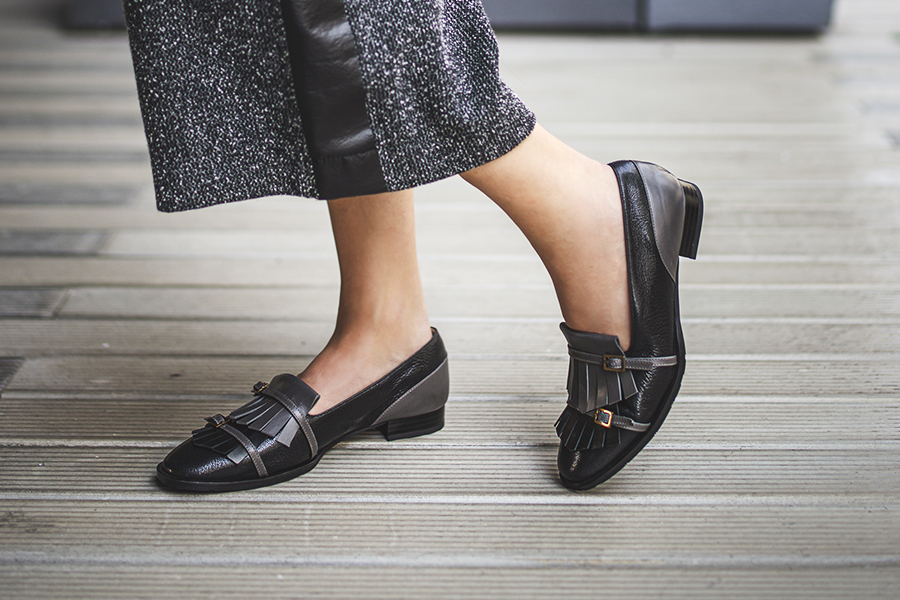 Item 72109
Item 72109 by Voltan is an elegant and particular loafer or moccasin in the Fall Winter 2019-2020 collection.
It is a moccasin or loafer, the upper is in leather while in the front part of the shoe there are fringes and straps in leather different from that of the upper and accessories.
By now it is well known, the loafer or moccasin is a type of essential shoe for the Fall Winter 2019 – 2020 season, to be had in your shoe rack.
It is a comfortable, elegant shoe with which you can create various looks, from the most casual to the most elegant.
In the case of a casual but chic look, you can match Voltan's Item 72109 with skinny denim jeans and a simple mustard-colored turtleneck.
For a more elegant but modern look, we can choose to combine the loafer with anthracite-colored ribbed velvet high-waisted trousers, a solid burgundy-colored top and a black blazer.
On a special occasion where a more sophisticated dress code is required, the elegant loafer can be combined with a classic anthracite sheath dress or, if you want a more colorful look, you can opt for a powder pink sheath dress.