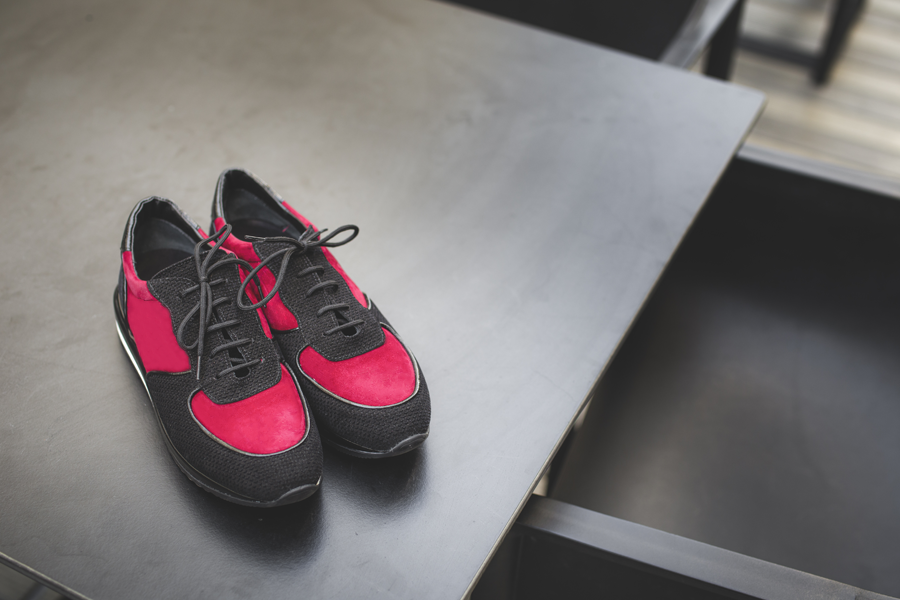 Item 89003
The item 89003 by Voltan is a comfortable but elegant sneaker present in the Fall Winter 2019-2020 collection.
It is a practical yet refined sneaker. The upper is two-tone formed by two different materials, with laces and a comfortable sole of a few centimeters.
The sneaker is a type of footwear definitely present in every women's shoe rack.
It is a comfortable shoe that at the same time has an elegant style and with it you can create not only sporty looks but also casual, chic and refined looks.
In the case of a casual look, you can combine the item 89003 by Voltan and mom-fit denim jeans, a burgundy-colored turtleneck and a black blazer that gives a touch of elegance to the look.
For a more elegant but modern look, choose to combine the sneaker and black cigarette pants with a classic dark brown shirt.
On a special occasion in which a more particular dress code is required, we can create a sophisticated and eccentric look without having to give up the comfort of sneakers. For example, we can combine the item 89003 by Voltan with a burgundy-colored full skirt and an anthracite-colored turtleneck inserted inside the skirt.