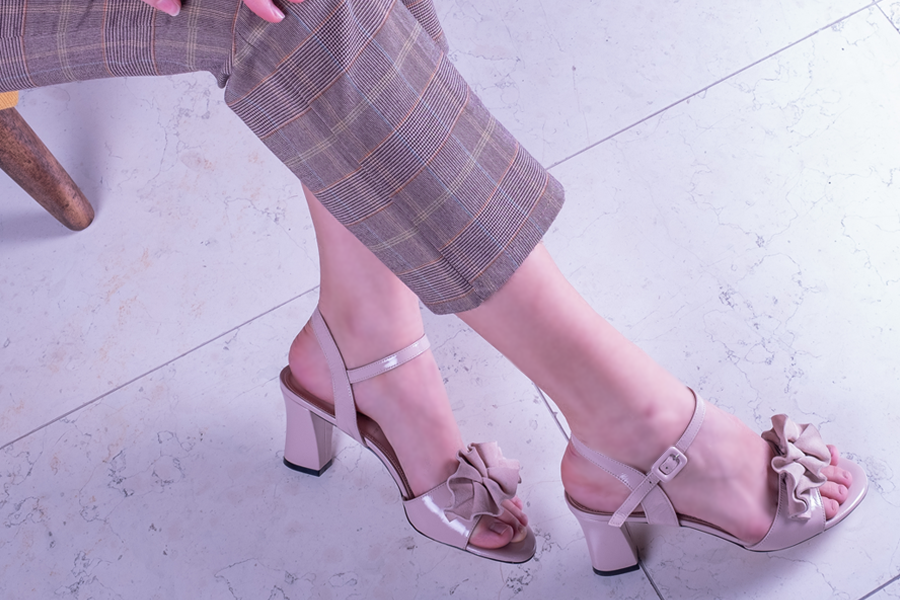 Looks Ideas for late Summer party
To conclude the end of summer there is nothing better than attending a party to greet this happy season.
In this new article we see together some look ideas to wear to be perfect at a late summer party.
The colors suitable for this occasion are light colors like white, beige, taupe, silver, gray etc.
The first look we have chosen for you is an elegant look, made up of a dress and heel sandal. For example, we can choose a classic white sheath dress and pair it with a bon ton heel sandal like the item 70019 by Voltan.
The second look we offer is a casual but at the same time a bit formal look, and is composed of a high-waisted taupe-colored cigarette trousers combined with a sleeveless white shirt and a classic white moccasin like the item 7276 by Voltan.
The third look we have chosen for you is a comfortable but trendy look made up of a comfortable and summer long gray ankle skirt, a blue top with ruffles on the sleeves and a sandal like the item 70169 by Voltan.
The fourth and last look we suggest you to wear is a romantic and bon ton look created by the combination of a wide white poodle skirt, a simple silver body and a midi-heeled sandal such as the item 24031 by Voltan.