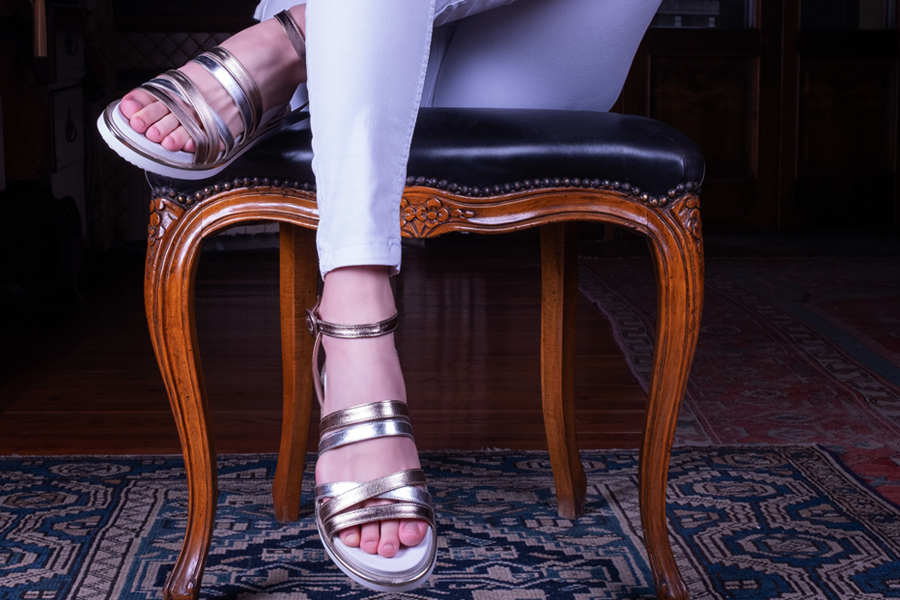 Item 10210
The item 10210 by Voltan is a platform sandal.
It is a youthful and refined sandal, with a comfortable platform of a few centimeters and the particular play of leather strips of different colors.
It can be combined with a casual, romantic look or even with an elegant look to wear on a special occasion while maintaining comfort without losing style.
In case of a casual look, the item 10210 can be worn with a denim overalls and a white t-shirt with golden accessories.
For a romantic look, this sandal goes perfectly with a beautiful dress with a full skirt and neckline at the back.
On a special occasion we can combine the item 10210 with a black and silver striped pattern dress with long skirt and small side slit.