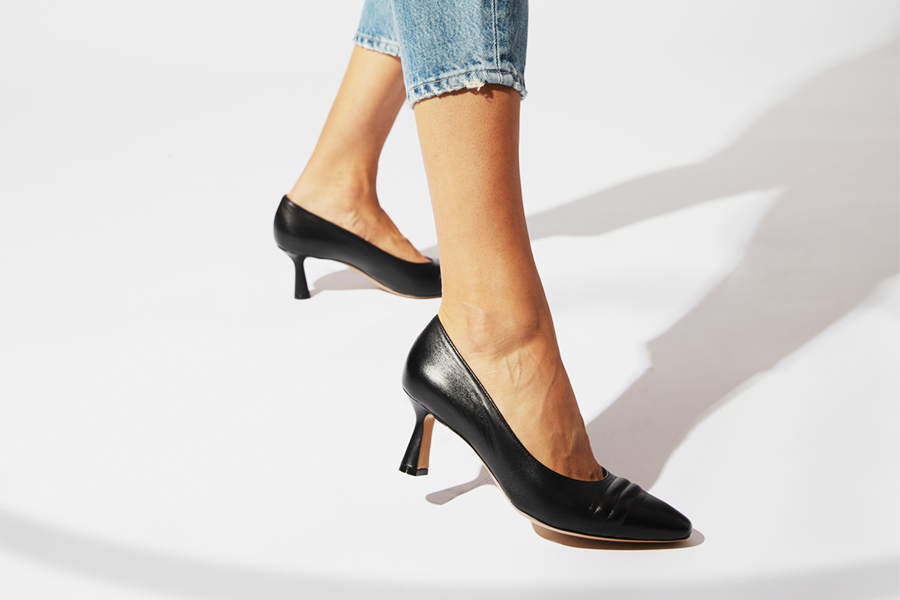 Office looks October 2022
If you work in an office, you must observe certain rules when choosing your outfit, in order to feel appropriate and respectful of the workplace.
It is therefore not always easy to find the right look for going to the office, especially during these autumn days when the weather is not conciliatory, but you can still add a touch of personality to your outfit.
We are here to give you some ideas for a comfortable and different office outfit that will help you feel comfortable and cope with these cool days.
The first proposed look we are giving you, consists of trousers, a shirt, a blazer and décolleté. The trousers to match are slim-fit jersey suit trousers in solid black, the oversized shirt in ivory plumetis, the matching ivory jersey suit blazer laced at the waist, also in ivory, and finally the matte-effect leather décolleté with leather insole, leather sole and 6.5 cm heel, like item LV077 in the black version by Voltan.
The second outfit you can wear is trousers, a blouse and a ballerina. For example, elegant plain blue tailored tapered trousers, a blouse with long ruffled sleeves and neckties in fuchsia jacquard fabric, and suede ballerina with a leather sole and insole, like item 15278 in the fuchsia version by Voltan.
As a third alternative, we recommend a skirt, a turtleneck and a loafer. The midi-length pleated satin skirt in a stone-coloured plain colour, the close-fitting long-sleeved turtleneck in brown colour, and finally a classically styled moccasin in soft suede, with a 2 cm thick one-piece leather sole like item LV016 in the rust-coloured version by Voltan.
The last combination can be made with a dress, a belt and a décolleté. You can choose a mid-length, ribbed dress in dove grey knit, then a jewelled belt in beige and gold tones around the waist, and finish off the outfit with soft nappa leather décolleté with animal-print leather covered heels, leather soles and a 4.5 cm heel, like item 47140 in the beige version by Voltan.