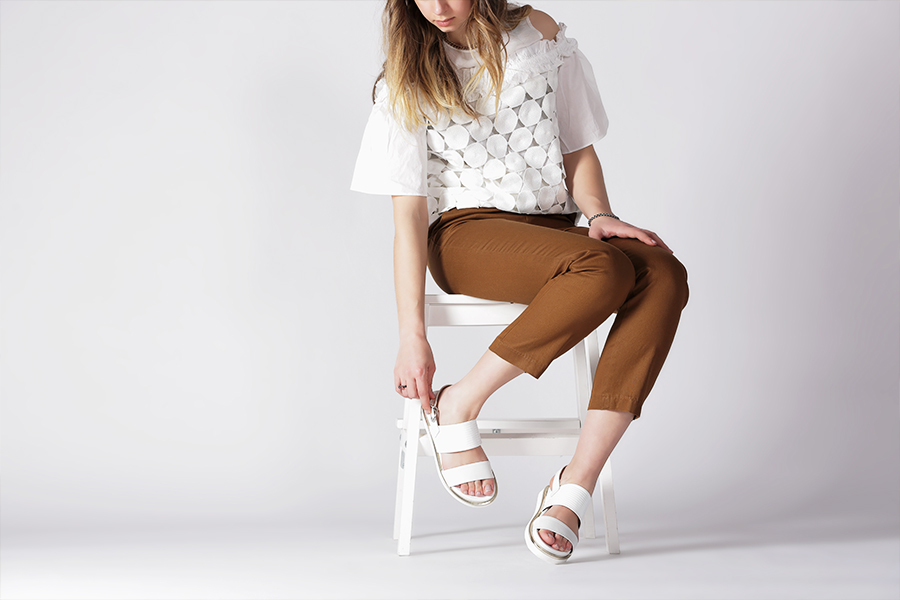 Elegant looks March 2022
With spring the first invitations to ceremonies, baptisms, communions, weddings or various parties also arrive.
Which elegant looks can we create with Voltan shoes this March?
Let's see together some outfit ideas to create in this new month.
The first one we have chosen for you is made up of a long dress and décolleté. It can be said that it is a classic outfit when it comes to elegant outfits, but always fashionable and suitable in all circumstances. For example, we can opt for a long dress in solid color in midnight blue with side slit, neckline on the back and a particular sequined bodice, and combine it with a patent décolleté with 70mm midi heel like item 62016 in the nude version by Voltan.
The second outfit that we propose to wear for a ceremony or for an important event is made up of palazzo trousers, body, vest and mules. To create it we can choose plain brown palazzo trousers, a plain white body with lace details, a plain brown waistcoat and finally leather mules with a white heel like the item LV007 in the white version by Voltan.
The third look we have designed for you is made up of a blazer-style dress and sandals. A modern and fashionable look that we can recreate by choosing to wear a medium-length dress in solid white color in a double-breasted blazer style, with platinum-colored jewel buttons and finish the look with a nice sandal with rubber sole like item 10133 in the white version by Voltan.
The fourth and last look that we recommend you wear is an outfit consisting of cigarette trousers, shirt, blazer and slingback. We can combine them with cigarette trousers in a white and beige striped pattern, a classic shirt in solid brown color with a white lace collar, a blazer in a coral color and finally a slingback in suede. with a 3 cm midi heel like the article Valeria 7372 in the red version by Voltan.