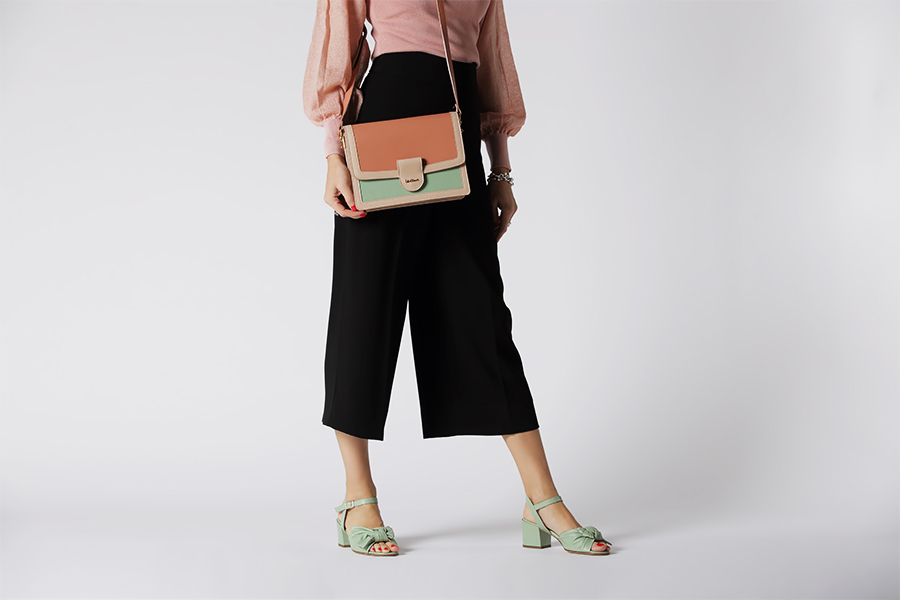 Item LV024
Item LV024 by Voltan, from the new spring-summer 2022 collection, is a comfortable and chic sandal, made of very soft nappa, with a bow applied on the front, leather sole, 6 cm covered heel and an adjustable strap with covered buckle.
This sandal is available in two different variants: in mint-colored nappa leather and in green-colored nappa leather.
It is a comfortable sandal, with a medium-height heel, and with a chic and bon ton style, so we can combine it with both a comfortable and casual look and a more elegant and formal look.
How can we best match Voltan's LV024 item?
For a simple and comfortable look, we can wear sandals with trousers, t-shirt and vest. For example, we can choose a cargo version in camouflage-patterned trousers, a plain black t-shirt, a long plain brown vest and finally the LV024 item in the green version by Voltan.
For a more casual look with a bon ton style, we can combine the sandal with a full skirt and a blouse. For example, we can choose a medium-length full circle skirt, in a plain cream color, a gray and cream striped patterned blouse, and combine it with item LV024 in the mint version by Voltan.
Finally, if we want to create a more elegant and particular look, we can opt for a look consisting of sandals, trousers, top and blazer. We can choose to wear tailored cigarette trousers in a plain dove-gray color with a matching blazer and a plain green top, concluding the outfit with the LV024 item in the green version by Voltan.