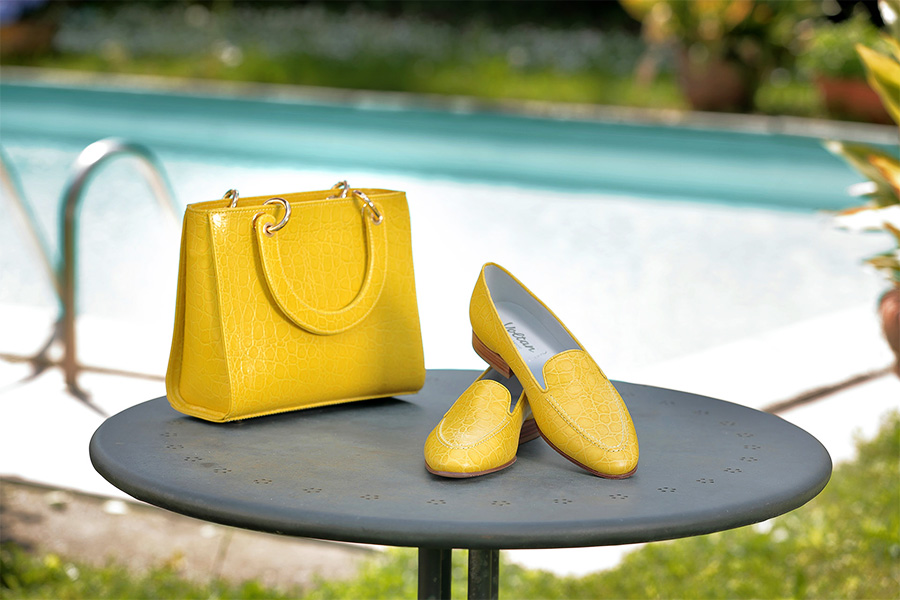 Look with moccasins March 2022
Spring is coming, it's time to think about new looks!
What outfit can we combine with moccasins in this month of March?
Let's find out together!
Let's start with the first look we have chosen for you, consisting of jeans, t-shirt, cardigan and moccasins. For example, we can choose jeans in a fit mom version in light denim, a plain dove gray colored t-shirt, a solid beige color cardigan and finally a suede moccasin with rubber sole like item 53029 in the beige version by Voltan.
The second that we propose is instead a look with a romantic style and is made up of dress and moccasin. What dress to choose? We can opt for a floral-patterned dress with a black base and flowers of different colors, with a medium-length flounced skirt and criss-cross neckline, ending the look with a crocodile-printed leather loafer and leather sole like item LV016 in the yellow version by Voltan.
The third look we have designed for you, on the other hand, is made up of cigarette trousers, shirt and moccasin. For a casual and formal look, we can wear a camel-colored cigarette trousers matching cream and white striped patterned shirt with particular balloon sleeves, ending with a suede moccasin with rubber sole like item LV059 in the antique pink version by Voltan.
The fourth and last outfit that we recommend you create in this new month is made up of a midi skirt, body, jacket and moccasin. An example? We can choose to wear a medium length satin skirt in solid mustard color, a solid beige color ribbed body, a solid tan color jacket and finally a suede moccasin with leather sole as item LV016 in the rust version by Voltan.