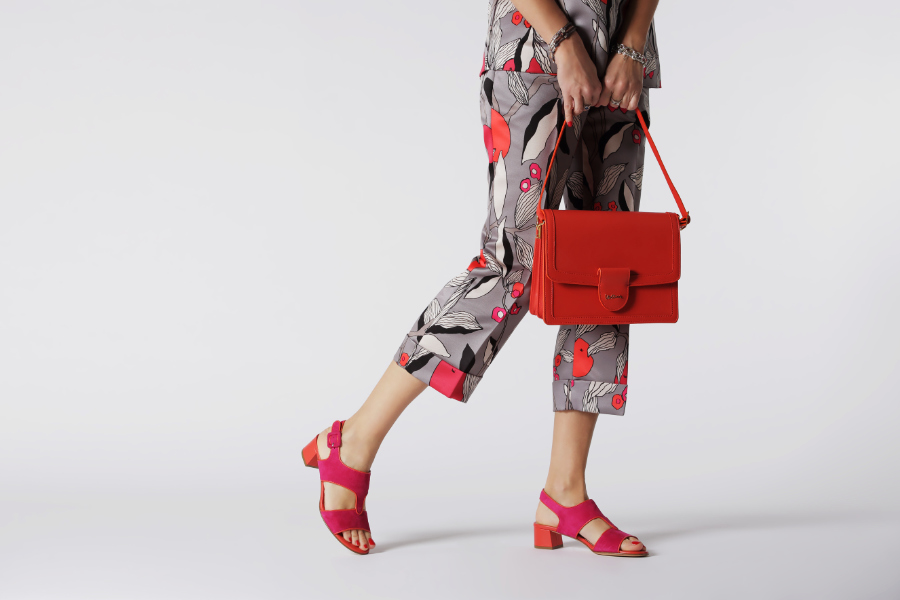 Elegant Looks April 2021
Now that spring has begun we need to think about new ideas too!
In this new article, we see together some new elegant looks to wear this April 2021.
The first look we have chosen for you is composed of a jumpsuit and a sandal with a midi heel. For example, we can opt for a jumpsuit suit with culottes and three-quarter sleeves in floral pattern with beige base color and red and fuchsia flowers, combining it with a midi heel sandal such as item LV035 in the azalea version of Voltan.
The second that we propose is a look made up of a suit of trousers with a blazer, top and high-heeled sandal. We can choose a suit consisting of cigarette trousers and a coordinated double-breasted blazer in solid pastel pink color, a top with sequins in solid silver color and finish the look with an elegant and particular high-heeled sandal like item 12120 Tes in platinum version by Voltan.
The third look, on the other hand, consists of a satin midi dress and Chanel slingback. An example? We can choose to combine an elegant mint green satin dress, with medium length skirt, short puff sleeves, side slits with a belt at the waist, with a Chanel slingback with midi heel like item 7373 in leather version by Voltan.
The fourth and last look that we recommend you create is made up of a blouse, a full skirt and a low-heeled sandal. An elegant but at the same romantic look that we can create by wearing a plain white blouse with flounces, inserted inside the skirt, a medium length full skirt in solid anthracite color and finally a sandal with low heel such as item Vilia 10252 in red version by Voltan.