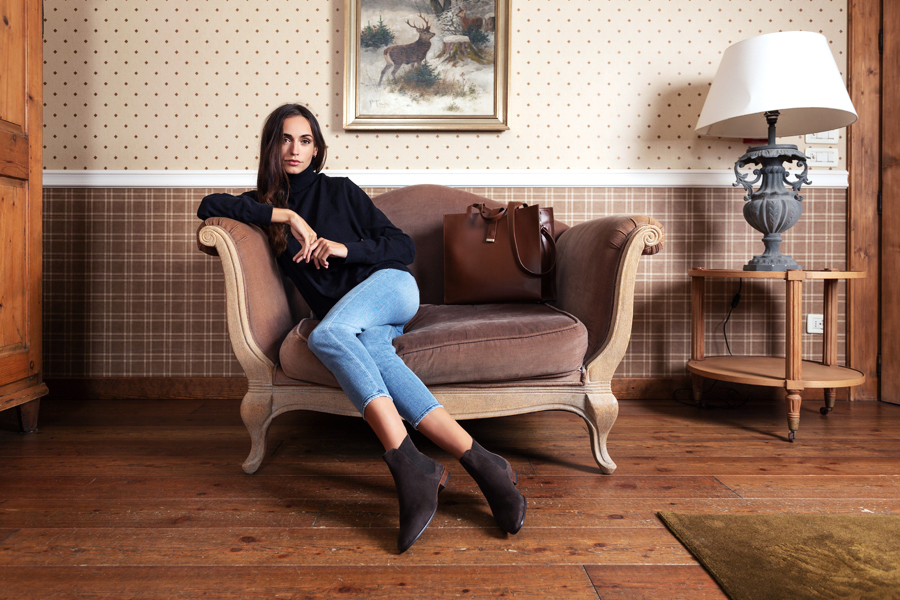 Item S100000
Voltan's item S100000 is a comfortable and modern beatles in leather with a 20 mm heel and antislip rubber leather sole. It is available in two different variants: in dark brown leather and in black leather.
Beatles are a versatile type of footwear, we can combine them both with basic looks, with casual looks and even with more elegant and formal looks.
For a basic and comfortable look, we can combine the S100000 item with jeans and a turtleneck. For example, we can choose classic and simple skinny denim jeans, a solid color burgundy turtleneck with a high collar and obviously the S100000 item in black version by Voltan.
For a casual look we can combine the beatles with a pleated skirt and a shirt. We can opt for a medium-length pleated skirt in solid taupe color combined with a classic shirt inserted inside the skirt in solid black color, concluding the look with a beatles like the S100000 item in the dark brown version by Voltan .
For a more formal and elegant look, we can choose instead to combine the S100000 item with a suit consisting of cigarette trousers and blazer and a top. For example, we can opt for a suit of cigarette trousers and a solid dark green blazer, a solid black top and finally item S100000 in black version by Voltan.