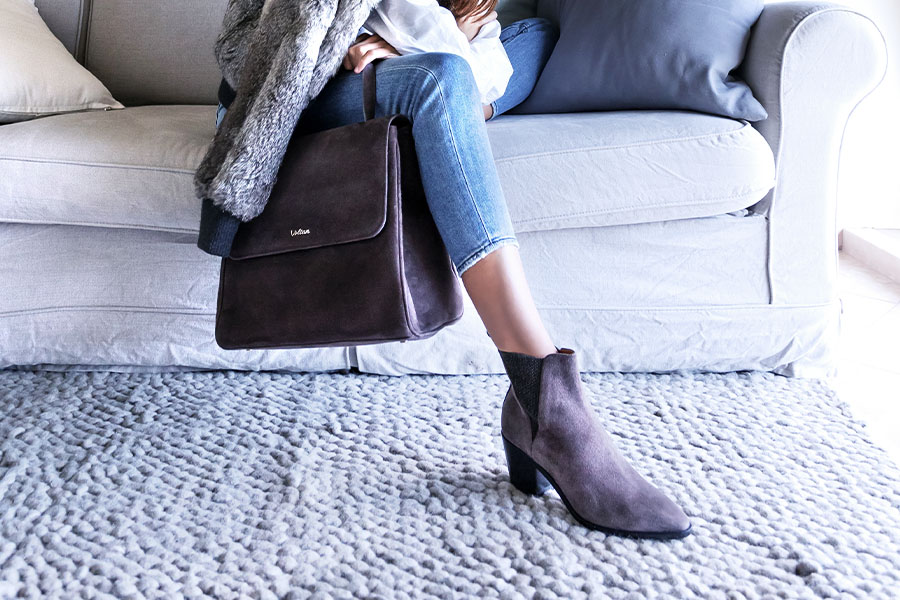 Looks January 2021
January has arrived, new month new looks!
In this article we will see together some new looks to wear this January.
The first one we have chosen for you is made up of flared trousers, blouse, blazer and beatles. For example, we can choose to combine between them a flared trousers in solid black color, a blouse with a bow in the part of the neck in a taupe color, a blazer in a black and brown checked pattern and finally a beatles like item S100000 in the dark brown version by Voltan.
The second look that we propose is composed of a short wrap dress and high boot. For example, we can choose to wear a short wallet model dress with long puff sleeves in a floral pattern with a dark blue base and white flowers, combining it with a high boot with medium heel like item S73090 in the navy blue version by Voltan.
The third look we have designed for you is made up of midi skirt, wool sweater and camperos. An example? We can opt for a medium-length pleated skirt in a solid color in mustard color, combine it with a ribbed sweater in solid gray color in wool and finish the look with a camperos with a midi heel like item S110002 in the taupe version by Voltan.
The fourth and last look that we advise you to wear this January is made up of a suit of blazer and trousers, top and moccasin. A more formal look that we can create by combining a suit of blazer and cigarette trousers in a cognac and brown striped pattern, a top with a high neck in solid black color and finally a moccasin with low heel like item 100012 in the cognac version by Voltan.