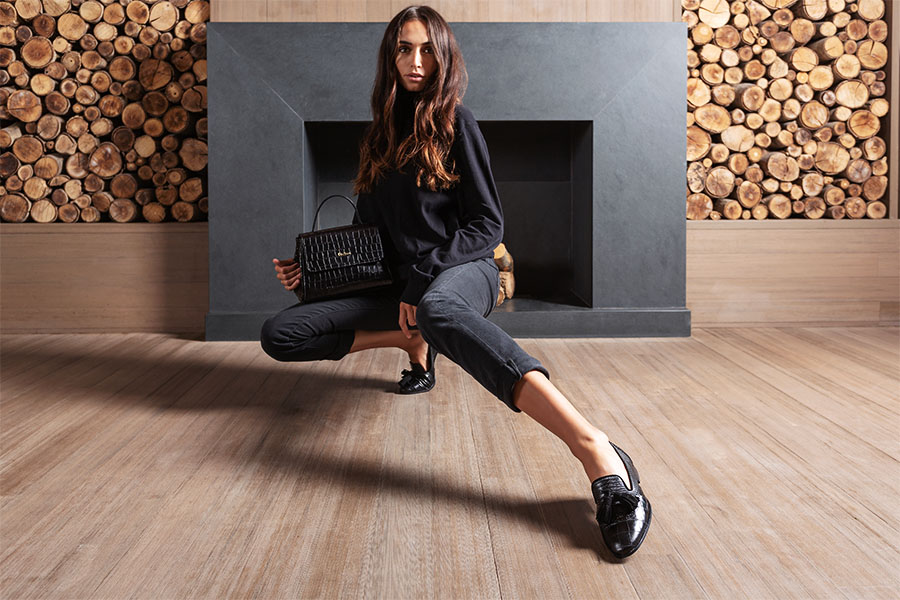 Item 100005
Item 10005 by Voltan is an elegant and particular moccasin in black alligator and varane printed leather with tone-on-tone suede profile and tassels, with 20 mm heel and leather sole with rubber anti-slip, available in two different variants: in black and cognac color.
With moccasins, the look options are really many, we can combine them with simple and classic looks with more casual looks and also with more elegant looks.
For a simple look we can combine article 100005 with jeans and a cardigan. For example, we can choose skinny denim jeans, a black and camel-colored vertical striped cardigan and of course item 100005 in black version by Voltan.
For a casual look we can combine the moccasin with an apron-style dress. We can opt for an apron-style dress in beige and brown checked pattern, completing the look with a moccasin such as item 100005 in leather version by Voltan.
For a more formal and elegant look we have two different options. Option one consists of cigarette trousers, blazer, shirt and moccasin. For example, we can wear cigarette trousers and a matching beige blazer with a plain white shirt and a leather version of the moccasin. The second option is instead the combination of moccasin and sheath dress. We can combine a classic medium-length sheath dress in solid burgundy color with item 100005 in black version by Voltan.