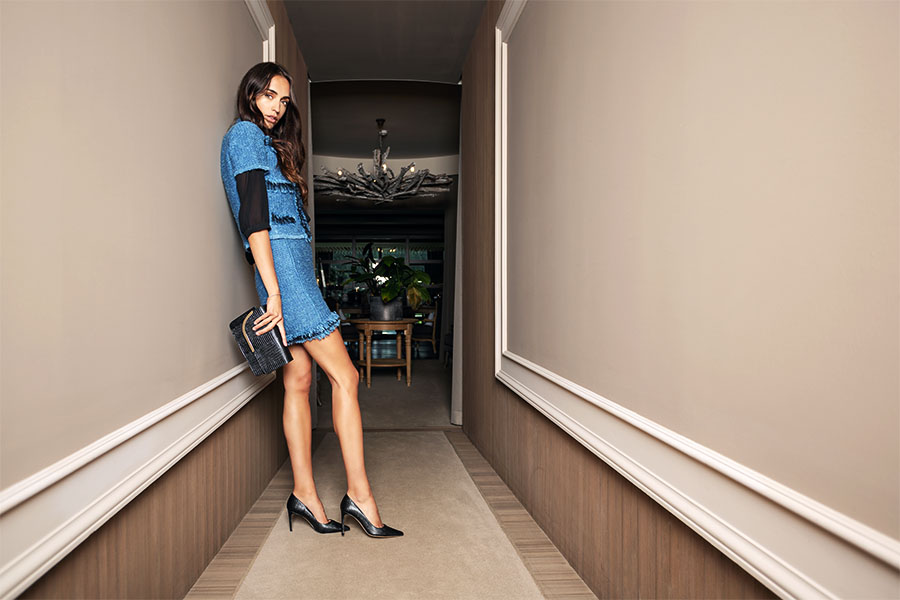 Fall 2020 look
It's time to let loose with purely autumnal looks!
In this new article we will see together some autumn looks to be created with Voltan since 1898's fall / winter 2020-2021 footwear.
The first one we have chosen for you is composed of jeans, cardigan and ankle boot. A casual and comfortable look but perfect to wear on an autumn day. We can choose to wear skinny jeans in denim combined with a polka dot patterned cardigan with a dove grey base and anthracite polka dots, ending with a Beatles model ankle boot such as item S100001 taupe version by Voltan.
The second look that we propose for this fall, casual chic, is made up of a knit dress and boot. For example, we can choose to wear a ribbed knit dress with a knee-length skirt and V-neck in grey and combine it with a boot with a high leg and midi heel such as the navy-blue version of item S22038 by Voltan.
As a third look we have thought of something elegant and modern for you, consisting of trousers, blouse, blazer and décolleté. We can opt for an animalier patterned cigarette trousers with a plain black blouse, a plain camel coloured blazer and finish the look with the elegant shoe of excellence: a décolleté like Voltan's item 62016.
Our fourth and final tip is a modern and casual look, consisting of trousers, top, blazer and moccasin. To create this look we can combine together a plain brown palazzo trousers, a simple plain camel top with a high collar, a double-breasted blazer in a brown and beige checked pattern, and finally a moccasin. with an elegant style like item 72150 caramel version by Voltan.