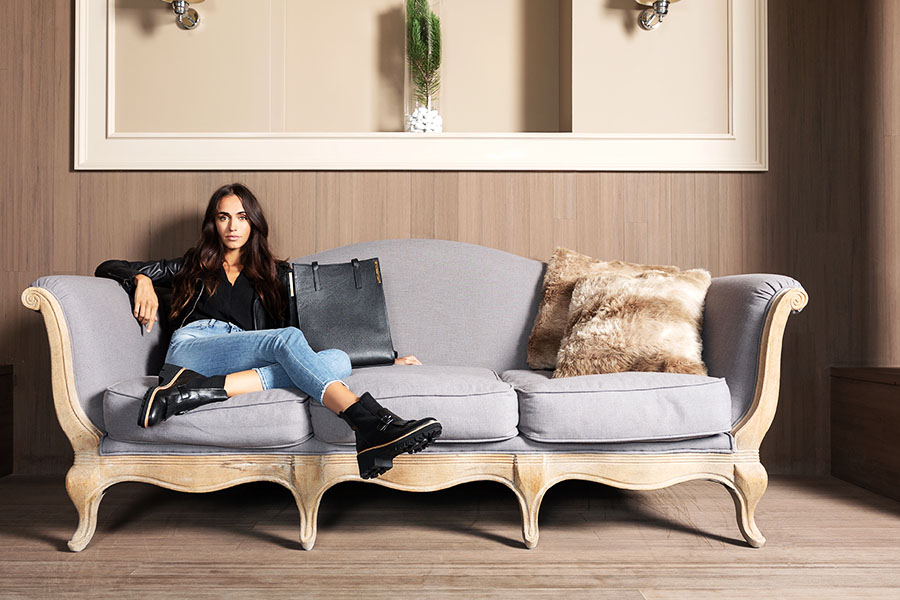 New fall-winter 2020-2021 collection
The new fall-winter 2020-2021 collection signed Voltan since 1898 is online, let's find it out together!
Which are the footwear present in this new season? We can find many different models to choose from, so as to satisfy all our different needs and tastes.
Let's start with ankle boots, with a comfortable heel but which give to the look a touch of elegance and style, such as item S36103 black version or item S36102 in black version too.
There are also boots with high leg, comfortable and practical to wear with many looks, such as item S22038 or item S585.
For those who prefer a classic but trendy style there are the beatles, comfortable and elegant like the S100000 and S100001 items.
The Texans in crocodile-printed leather such as the S99007 article, or the camperos such as items S99021 or S99010 cannot be missing.
For women who love a modern and comfortable style, the ankle boot is the perfect item, just like the S7363 item.
There are also loafers, particular like item 100005 or simpler like items 72159 and 72150.
The décolleté is also present, with various heels such as items 47143, 7390 or 5365.
For those who love comfortable ballerinas flats with a romantic style, the perfect shoe is item 15288, with details in crocodile print and tone-on-tone grosgrain.
Finally, there are also the lace-ups; elegant, classic and stylish like item 47138.
These are just some of the items available in the new fall winter 2020-2021 collection, discover them all!