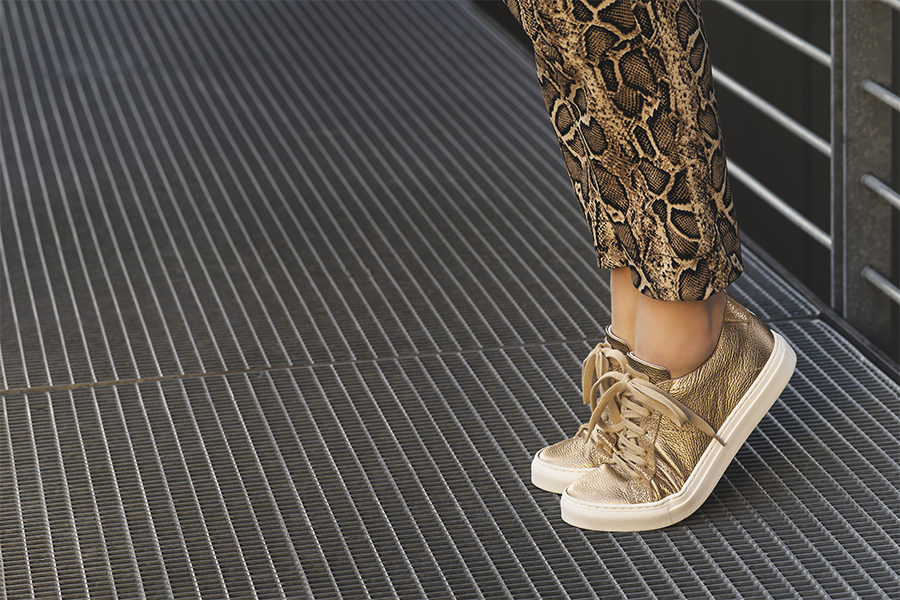 Spring 2020 look
Spring is just around the corner, you need to think of new look ideas suitable to wear in this new season.
In this new article we see, in fact, some spring looks to be created with the footwear of the new Voltan spring summer 2020 season.
The first one we have chosen for you is a romantic style look consisting of a midi dress and sandal. A look that we can also wear for a special occasion, which we can create by combining a half-length dress, with veil and ruffles in beige and black polka dot patterns, with a sandal with a high heel such as item 70004 by Voltan.
The second look that we propose for this new spring season is a casual and comfortable look, made up of jeans, blouse and sneakers. For example, we can choose to wear fit mom denim jeans, short-sleeved blouse in blue and gold vertical striped pattern, and finally finish the look with a comfortable sneaker such as Voltan's item 39105.
The third look we have designed for you is composed of a midi skirt, top and décolleté. We can opt for a flared midi skirt in powder pink color, and combine it with a top with pink flounced sleeves, ending with a slingback version with midi heel pump like item 7365 by Voltan.
The fourth, and last, look that we recommend you wear is made up of cigarette trousers, top and sandal. For example, we can opt for sand-colored high-waisted cigarette trousers, a sage-colored top with bare shoulders, and a comfortable sandal with platform like item 10253 by Voltan.