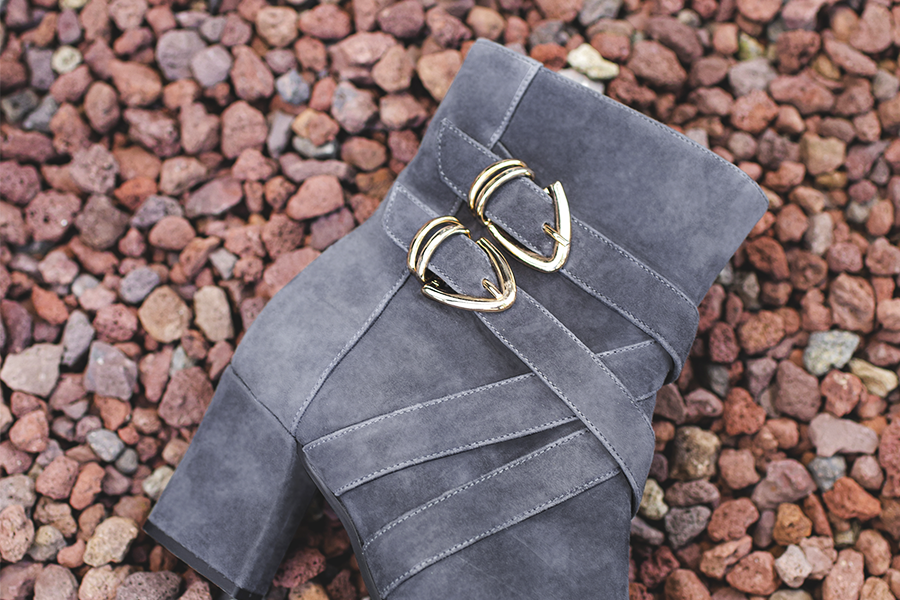 Ankle boots Looks, winter 2020
Ankle boots are a type of comfortable and versatile shoe; in fact, they can be worn with various looks, from the most casual to the most elegant.
In this new article we see together what looks we can create by wearing ankle boots.
The first match we have designed for you is made up of velvet dress and ankle boot. For example, we can choose to combine a burgundy solid color velvet dress with pearl decorations and an ankle boot like Voltan item 73078S.
The second look that we propose is formed by skinny jeans, shirt and ankle boot. We can opt for classic skinny denim jeans paired with a mustard-colored silk shirt with a pretty bow and finally finish the look with a ankle boot like the Voltan item 81060S.
The third combination that we have chosen for you consists of a bandeau dress and an ankle boot. A fashionable and elegant look, which we can create by combining a solid pink bandeau dress with special balloon sleeves and a ankle boot like item 73078S by Voltan.
The last look we recommend you wear with ankle boots is created by combining pants with culottes, turtlenecks, blazers and ankle boots. For example, we can choose to wear black culottes trousers with a classic solid color camel turtleneck, anthracite blazers and a ankle boot like the Voltan item 81060S.