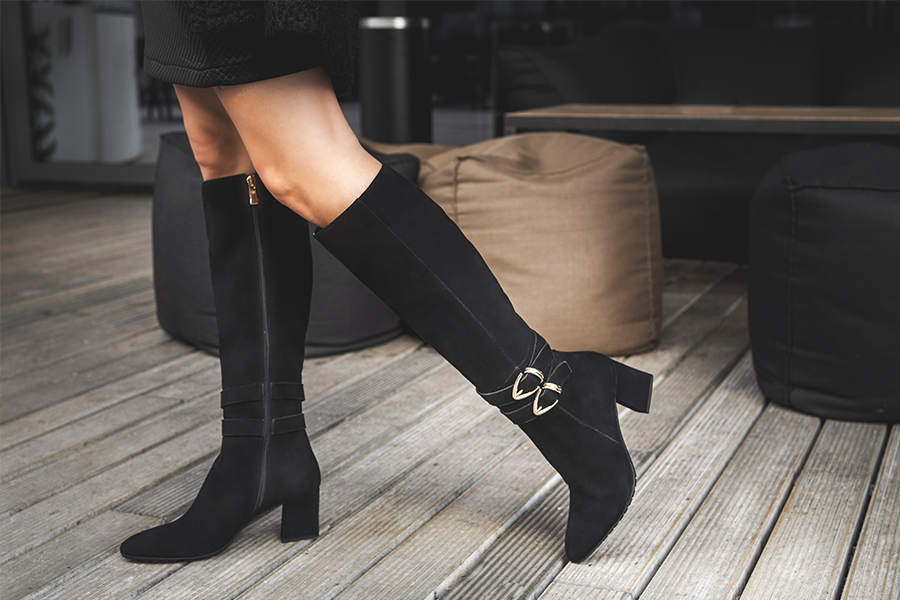 Winter 2020 Look Ideas
The ideas of look to wear are never enough, and in this new article we will see together some looks to wear in this winter season.
The first look we have designed for you is made up of jeans, turtlenecks, blazers and boots. We can opt for skinny denim jeans, simple plain blue turtleneck with high neck, blazer in blue and black checked pattern, concluding the look with a boot with leg and high heel like the item S81066 of Voltan.
The second look that we propose is formed by skirt, shirt and loafer with heel. We can choose to wear a medium-length skirt with green veil details, and combine it with an anthracite solid color shirt with particular puffed sleeves, concluding the look with a loafer with a midi heel like the item 7032 by Voltan.
The third look that we have chosen for you is an elegant and sophisticated look consisting of palazzo pants, shirt, blazer and loafers. For example, we can combine white palazzo pants with a beige shirt and a single-breasted blue double-breasted blazer; finally we can combine a classic and elegant loafer like Voltan item 15185.
The fourth and final look that we recommend you to wear this winter is created by the combination of dress and décolleté. A passe-partout look, which we can create by combining a black trapeze dress with particular folds with a classic décolleté such as the Voltan item 81067, with a particular animal-patterned heel.