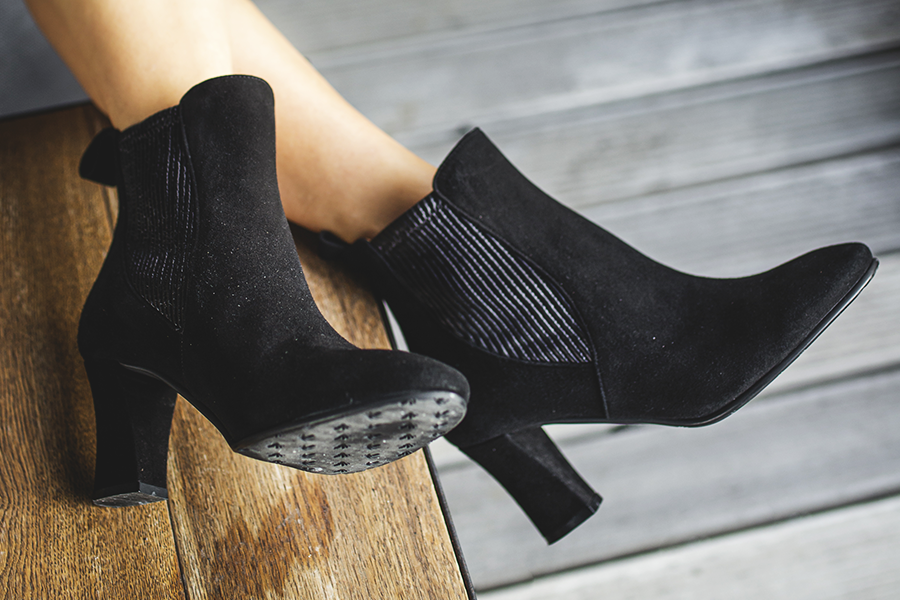 Christmas corporate party look 2019
With the arrival of Christmas, the various business dinners with colleagues and superiors are also planned: what look can you wear to avoid making mistakes?
We know, the colors that predominate in this Christmas period are red, green, dark blue, black, burgundy, gold and silver.
In this new article we see together some perfect looks to wear at a corporate Christmas party.
The first look we have chosen for you is composed by velvet dress and ankle boots. For example, we can choose to wear a burgundy-colored velvet dress with a particular crossed neckline and an ankle boot such as the item 73078S by Voltan.
The second look we offer is a look made up of palazzo pants, turtleneck and ankle boots. We can opt for gray palazzo trousers, a plain green turtleneck sweater and ankle boots like the item 77032 by Voltan.
The third look we thought of for you is a look made up of a pleated skirt, shirt and décolleté. For a Christmas look we can choose a plain gold-colored pleated skirt, a solid-colored black shirt inserted inside the skirt and a décolleté like the item 81067 by Voltan.
The fourth look is a look created by the combination of cigarette pants, top, blazer and décolleté. We can choose to wear classic black cigarette pants with a solid black top and a red blazer, ending the look with a red décolleté like the item 7346 by Voltan.