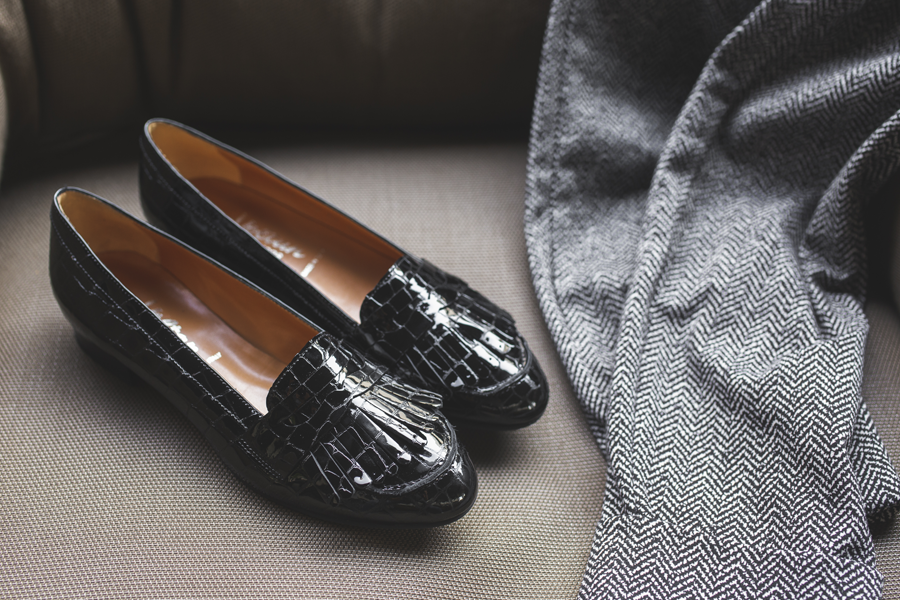 Item 15235
The item 15235 by Voltan is an elegant loafer present in the Fall Winter 2019-2020 collection.
It is a moccasin or loafer, the shoe is in patent leather, with crocodile print. Band and decorations also are of the same material in the front part of the shoe.
By now it is well known, the loafer or moccasin is a type of shoe to have in our shoe rack.
It is a comfortable, elegant shoe with which you can create various looks, from the most casual to the most elegant.
In the case of a casual but chic look, you can combine the item 15235 by Voltan with a maxi sweater in anthracite color with black opaque tights.
For a more elegant but modern look we can choose to combine the loafer with skinny denim jeans and a simple but elegant plain-colored gray shirt.
On a special occasion where a more refined dress code is required, the elegant loafer can be combined with a gray midi skirt with buttons on the sides of the skirt and a green and white striped shirt with puff sleeves.