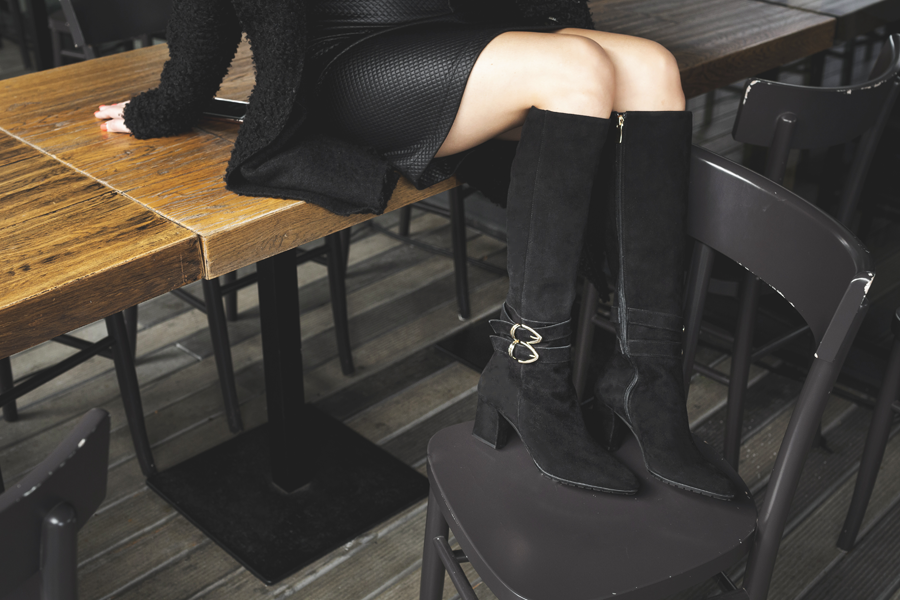 Fall 2019 look ideas
The ideas of looks that you can wear this fall with Voltan shoes are never enough, in this new article we see together some new looks to wear to always be fashionable.
The first look we thought of for you is made up of a maxi sweater and boot. For a comfortable but very fashionable look, we can choose a dove-colored maxi sweater with opaque tights and a boot with high heel and high leg like the item S8066 by Voltan.
The second look we recommend is made up of velvet trousers, top, blazer and loafers. For example, we can choose to wear pink ribbed velvet high-waisted trousers, a plain antique pink top, a black blazer and finally a loafer like the item 53078 by Voltan.
The third look we have chosen for you is instead made up of longuette, turtleneck and ankle boots. For example, we can combine a pencil skirt in beige and gray squares with side slits and buttons with a simple plain turtleneck with high collar and a high-heeled ankle boot like the item 81060S by Voltan.
The fourth, and last, look that we propose is created by the combination of jeans, sweater and half boot. For example, we can wear simple skinny denim jeans, a plain beige sweater, and finally half boots with animal-pattern details like the item S99002 by Voltan.