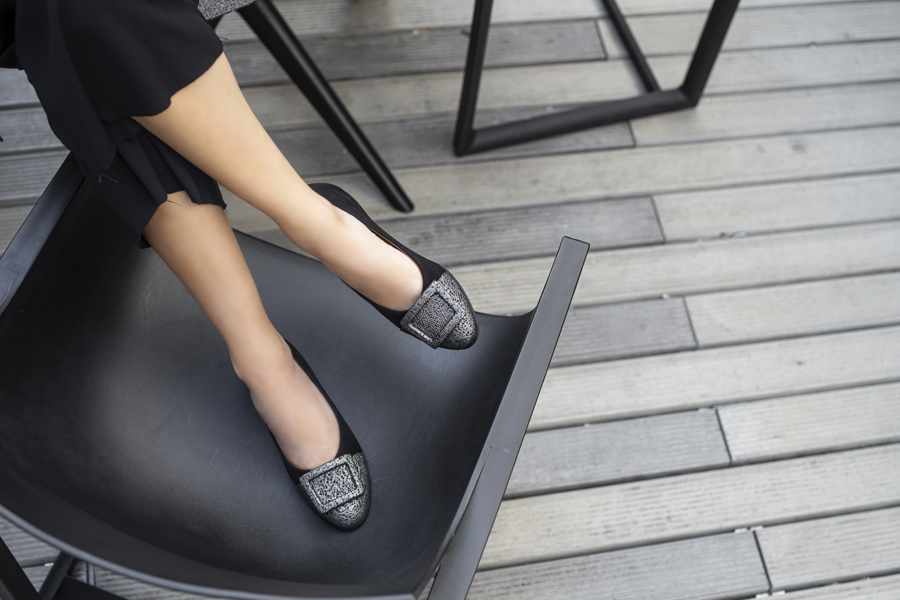 Elegant autumn looks with low heels
Wearing an elegant look does not necessarily mean wearing a high-heeled shoe, you can create elegant looks even when wearing a low-heeled shoe.
In fact, in this new article we see together some ideas of elegant looks with low-heeled footwear.
The first look we thought of for you is formed by a tulle skirt, turtleneck and loafer. For example, we can choose to wear a medium-length brown tulle skirt with a turtleneck with a high neck, inserted inside the skirt, in taupe color and finish the look with a loafer like the item 53077 by Voltan.
The second look we offer is made up of classic trousers, shirt, blazer and ballerina. We can opt for black trousers with a classic cut, a simple white shirt, a black blazer and finally we can pair them with a ballerina like the item 15114 by Voltan.
The third look we have chosen for you is a classic look made up of sheath dress and loafer. Wearing a sheath dress you are sure you will never go wrong, it is the ultimate elegant garment, we can choose a classic anthracite sheath dress and match it with a loafer like the item 15235 by Voltan.
The fourth, and last, look that we recommend is created by the combination of jumpsuit and loafer. For a more particular look we can opt for a black double-breast jumpsuit, with a refined and particular style, and combine it with an elegant loafer like the item 72102 by Voltan.