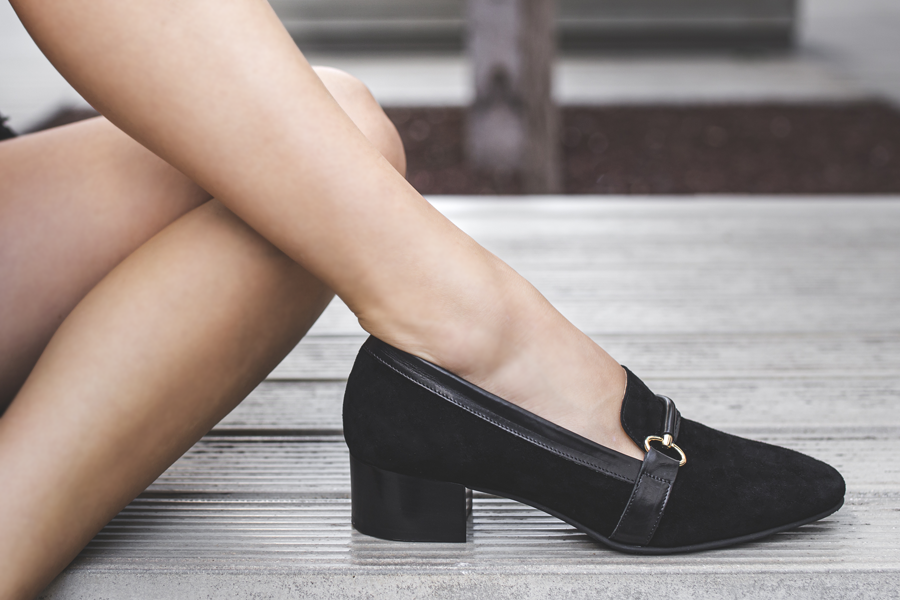 Formal look Autumn 2019
In this new article we see together some formal looks to be created with Voltan's Fall Winter 2019-2020 shoes.
The first look we offer is a look made up of trousers, turtleneck and décolleté. We can choose to wear black and red tartan patterned trousers, cherry red turtleneck and finally a décolleté like the item 7346 by Voltan.
The second look, instead, is a look created by the combination of skirt, blazer and loafer with midi heel. An example of look? Black midi skirt, black lace leotard, gray buttoned blazer and a midi-heeled loafer like the item 77032 by Voltan.
The third look we have designed for you is composed of high-waisted trousers, a shirt and a loafer. For example, we can opt for a high-waisted brown trouser paired with a classic cream or beige shirt and finally a classic loafer like the item 53077 by Voltan.
The fourth and last look that we recommend is made up of skirt, shirt and loafer. For example, we can wear a plain black skirt with calf length, a shirt with long white puff sleeves and black polka dots, and then finish the look with a particular loafer like the item 72109 by Voltan.