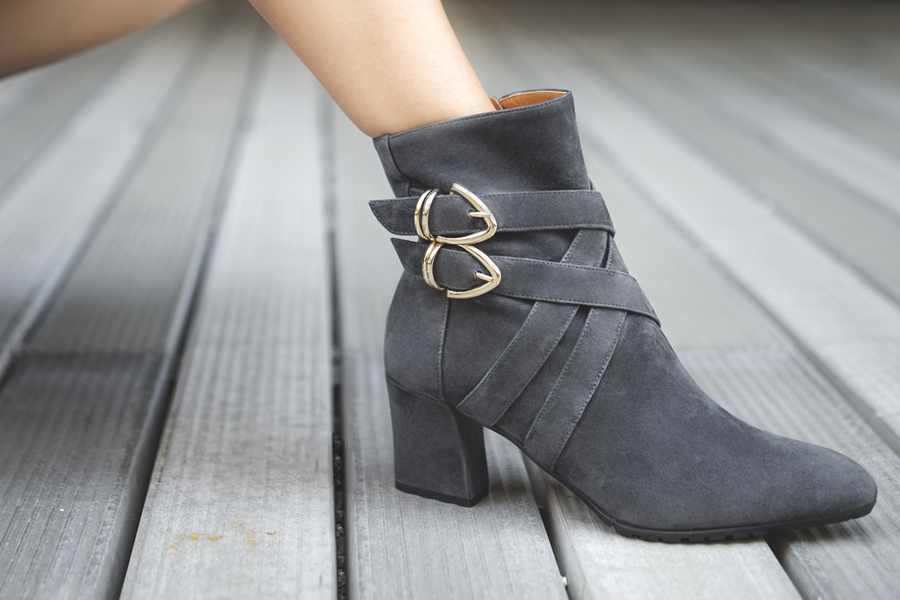 How to match the ankle boots
The ankle boots are a comfortable but at the same time elegant and versatile type of shoe.
Various looks can be created with the ankle boots and also in the new Fall Winter 2019-2020 collection by Voltan are present.
In this new article we see together some looks to be created wearing the ankle boots.
The first look is created by combining trousers, bodysuit and ankle boots. For example, we can choose a classic patterned pant with a green base color and black details, a black body and an ankle boot like item 73078S by Voltan.
The second look is made up of a suit and ankle boot. We can wear a simple ribbed mustard dress and match it with Voltan's 73078S ankle boot.
The third look we have chosen for you is made up of jeans, blazer, top and ankle boots. A casual look that we can create with skinny denim jeans, a black top, a gray blazer and ankle boots like the item 81060S by Voltan.
The fourth and last look is instead made up of maxi dress, stockings and ankle boots. We can opt for a maxi dress in anthracite color with a high collar, opaque stockings and ankle boots like the item 81060S by Voltan.