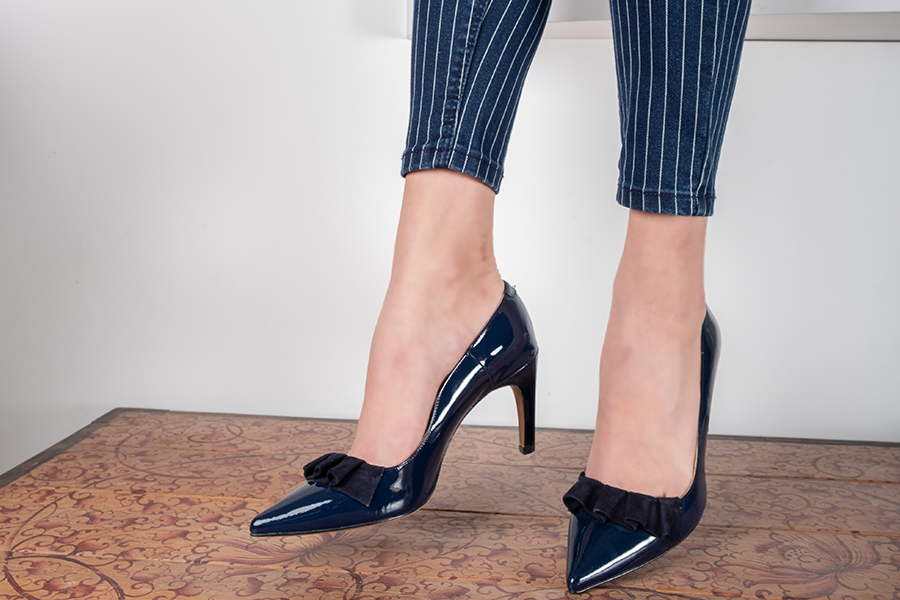 Item 62004
The item 62004 by Voltan is a classic stiletto heel.
It is a décolleté with a stiletto heel in patent leather but with the peculiarity of the suede workmanship in the front part of the shoe, of the same nuance as the upper. A classic that never goes out of fashion.
It can be combined with a casual and basic look to give a touch of style to the final look, or it can be combined with an elegant and suitable look for some special occasion.
In the case of a casual look, you can wear it with black skinny jeans, white basic t-shirt with puffy blue veil sleeves or we can match the 62004 décolleté by Voltan with black culotte trousers along with a blue blouse with flounces.
On a special or important occasion we can combine the décolleté with an animal print dress with a midnight blue color base or we can opt for a classic white sheath dress with below-the-knee length with special lace sleeves.