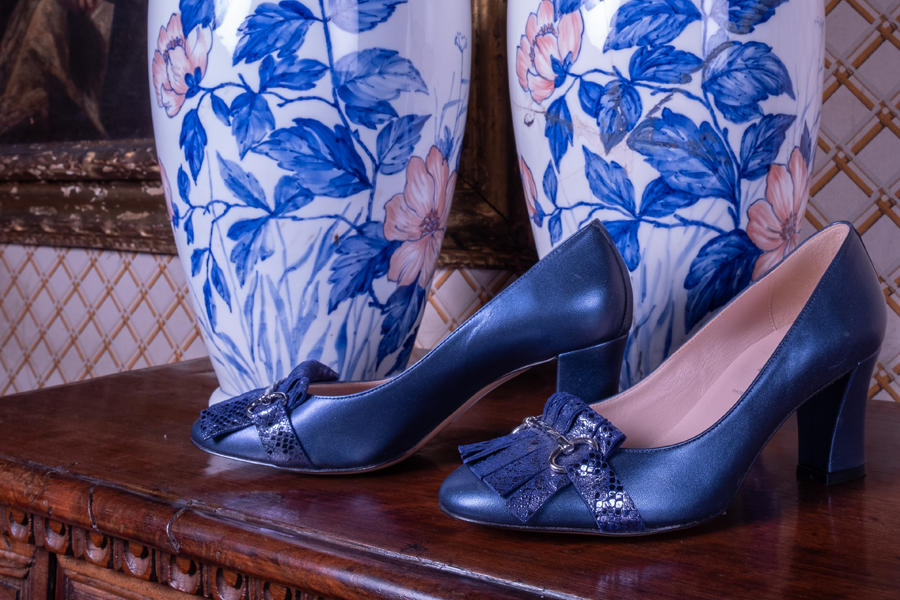 Formal Look Ideas
During the summer season it is always difficult to find the right looks with a formal style.
In this new article we want to give you some ideas to wear perfect formal looks even in the summer season.
Let's start with the first classic look that we can wear both in winter and summer, that is the look made up of sheath and décolleté. Obviously the sheath will be made of a material suitable for the season, in this case we can wear a sheath dress with a black summer material and a blue décolleté like the item 73063 by Voltan.
The second look we offer is composed of trousers, shirt and décolleté. For example, we can choose to wear a black high-waisted cigarette pants, match it with a white shirt, in this case you can also think of a sleeveless shirt, and an elegant two-colored décolleté like the item 73062 by Voltan.
The third look we have designed for you is a formal and romantic look made up of a high-waisted skirt, blouse and sandal. An example of a look is: high-waisted purple skirt, white plain-colored blouse and pastel-colored midi-heeled sandal like the article 24031 by Voltan.
The fourth and last look is created by the combination of jeans, top and décolleté. Jeans in the past were not designed as a formal garment, but now you can wear it as long as it is not torn, with designs, patches etc., in short, it must be a clean-shaped jeans. The look is made up of high-waisted denim jeans, lace top in shades of beige and décolleté in a slingback version, like the article 73060 by Voltan.