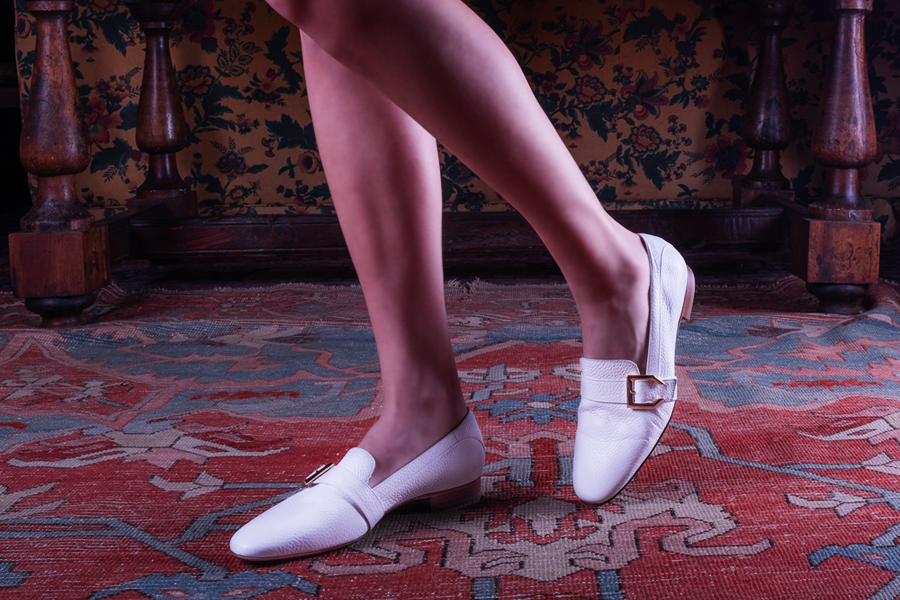 Shoes to take on holidays
It is now time for holidays for everyone, you also have to think about what to take with you in your suitcase.
As far as footwear is concerned, you need to wear essential footwear, which are four.
Loafer: a loafer with an open heel is essential. Comfortable and versatile, it can be combined with different looks, for example we can combine a loafer with an open heel such as the item 7275 by Voltan with a dark blue pleated ankle-long skirt and a simple white t-shirt.
Low-heeled sandal: you always have to carry in your suitcase a comfortable and low-heeled sandal. It can be worn during the day for a walk or even in the evening with a dress. For example, we can choose a platform sandal like the item 10210 by Voltan and combine it with a dress with a full knee-length white skirt with golden details.
Mocassin: even the closed moccasin is to be carried in the suitcase, in case of bad weather or visits to places where open footwear cannot be worn, the completely closed moccasin is a must. For example, with a moccasin like the item 7276 by Voltan we can also wear a casual look made up of denim jeans and a white blouse.
High-heeled sandal: in the end you need to carry an elegant high-heeled sandal for your evenings that require a more refined and fashionable look. We can opt for a sandal with a comfortable wide heel so you can safely go for a walk. An elegant look suitable for a party night is a classic dove-colored sheath dress paired with a particular sandal like the item 10221 by Voltan.