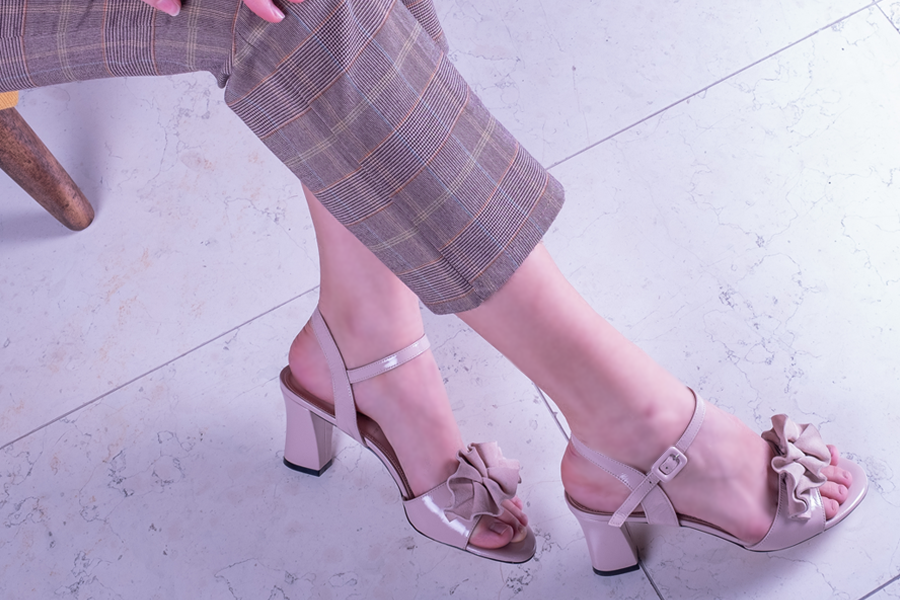 Item 70019
Voltan item 70019 is an elegant high-heeled sandal.
It is an elegant sandal with a large high heel, covered in leather and a leather covered buckle.
The detail of this sandal is the leather processing in the band that is located in the front of the shoe.
It can be combined with a basic look to give a touch of bon ton to the look or it can be combined with a formal, elegant and classic look.
In the case of a basic look, you can wear it with a black skinny jeans paired with a bodysuit or a plain beige or python patterned top to resume the fantasy of the strips in the shoe.
Instead, for a more formal look, item 70019 can be combined with a white culotte trousers and a sleeveless shirt inserted inside the powder pink trousers.
On an important occasion that requires a formal and elegant look, we can combine item 70019 with an elegant plain-colored dress with a long skirt or a medium-length dress in plain or patterned tulle while maintaining pastel colors.