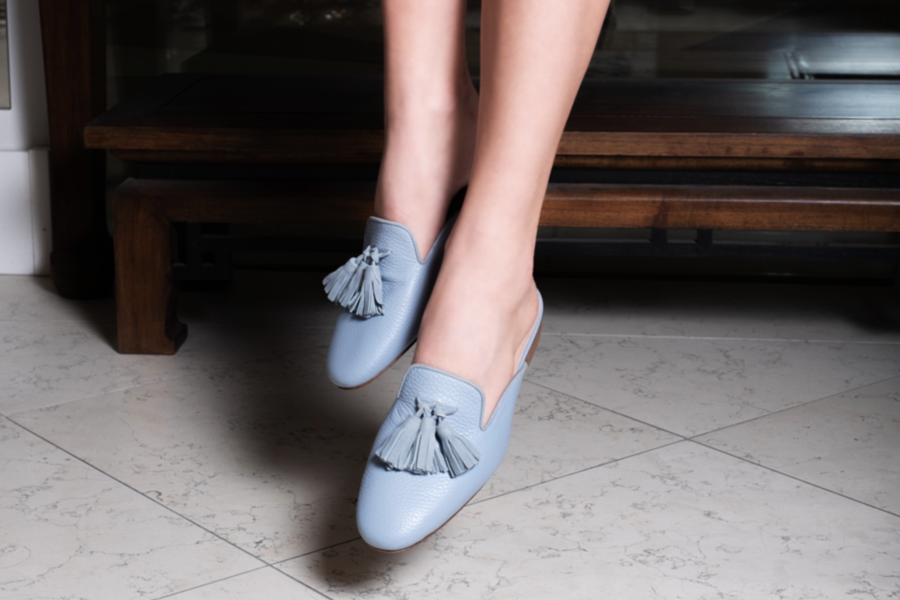 Essential Shoes for Spring Summer 2019
As is well known, for every occasion there is a look suitable to wear, but it is not necessary to have so many different shoes for each look, just have the essential ones in your shoe rack that you can combine in a different way for every need.
In this new article we see together what are the essential shoes to have in your shoe rack for the Spring Summer 2019 season.
Loafer: the loafer is a very versatile type of shoe, comfortable and fashionable. Moreover, in recent seasons, it has been confirmed as an essential footwear and with it you can create an informal but stylish look, for example with the item 7275 by Voltan, combined with linen trousers and a tank top, you can create a casual but trendy look.
Low-heeled sandal: the low-heeled sandal is a must for the 2019 Spring-Summer season, it's comfortable but you can easily wear it even with an elegant look. For example, with the item 10140 by Voltan, combined with a short skirt and a simple top, it gives life to a romantic and elegant look.
Décolleté: the décolleté is the shoe par excellence. Any woman must have at least one wildcard pair of them in her shoe rack. For example, a décolleté like the item 62004 by Voltan can be worn for an important event together with a sheath dress.
High heel sandal: for an occasion like an elegant ceremony or party, the high-heeled sandal is essential. You can create a stylish and elegant look by combining a high-heeled sandal like the item 10229 by Voltan with an elegant long evening dress.
Midi heel sandal: for those who do not like high heels, the ideal is to have a midi-heeled sandal. It can be combined with an elegant look or even a casual look to give the look a touch of style. For a casual look you can combine a midi-heeled sandal like the item 24031 by Voltan with skinny jeans and a basic t-shirt.