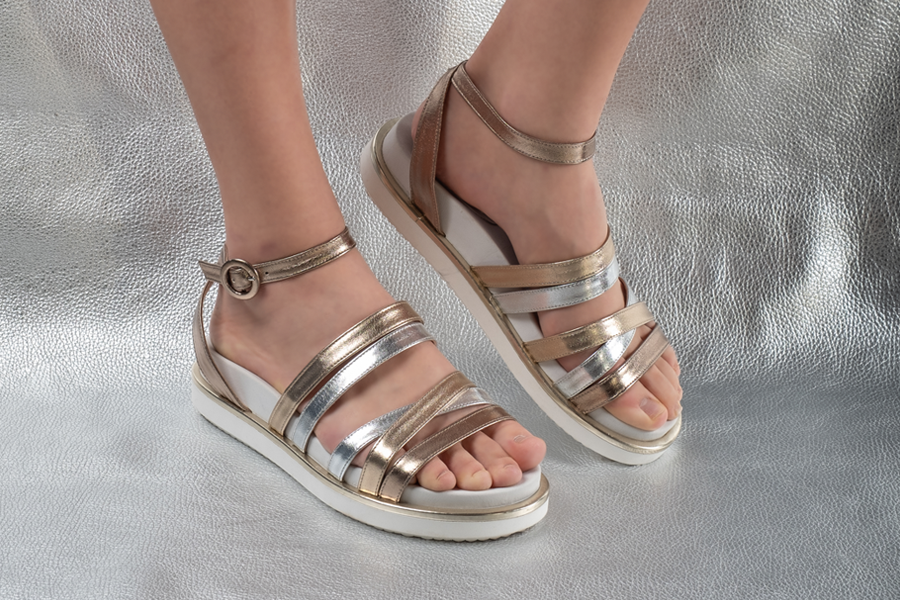 Casual summer party look
We have already proposed some looks for a summer evening or day party, but in this new article we offer you looks to wear at a casual summer party. It can sometimes happen to be invited to an informal look and therefore having to wear a casual look, but beware that a casual look does not mean wearing a scruffy look or appearing in a tracksuit, a good compromise may be to opt for low heeled shoes.
The first look we offer is composed of a long dress in fantasy and platform sandal. For example, we can choose to wear a black and silver striped patterned dress with a long skirt and small side slit paired with a particular platform sandal like the 10210 item by Voltan.
The second look, instead, is formed by the combination of skirt, top, maxi blazer and platform sandal. An example of a look is: knee-length black pencil skirt, peach-colored top, black maxi blazer and a platform sandal with fantasy print like item 10140 by Voltan.
The third look we thought of for you is made up of jeans, a shirt and a loafer. We can choose to wear jeans in light denim and combine it with a white shirt with ruffles in the sleeves and finally finish the look with a loafer that is comfortable but fashionable like the item 7275 by Voltan.
Finally, the fourth and last look we have chosen for you is created by the combination of cigarette pants, t-shirt and moccasin. We can for example opt for a dark green cigarette pants with a white basic t-shirt inserted inside it and finish the look with a simple and refined moccasin like the item 7276 by Voltan.