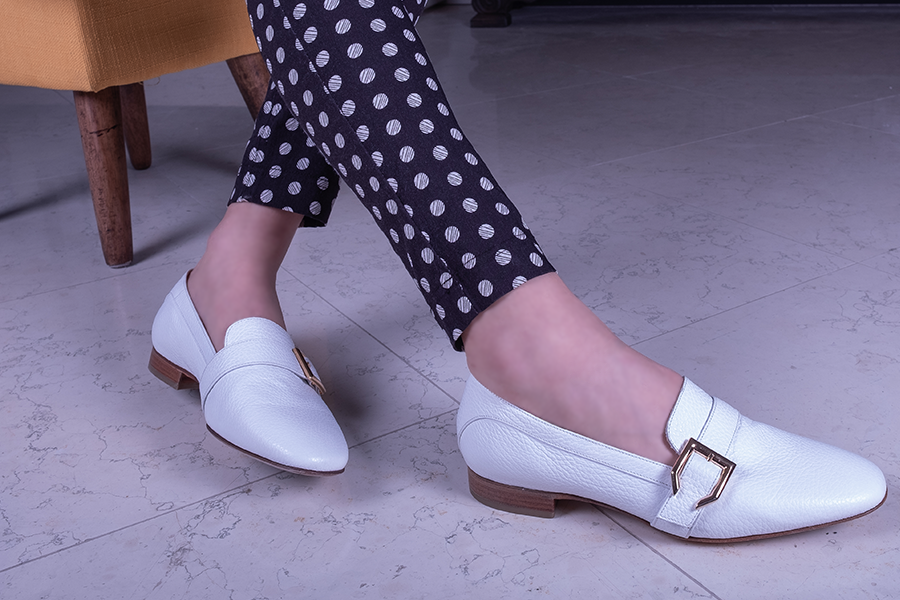 Footwear vocabulary
The name "footwear" is a generic term to refer to any shoe model, but in reality each model has its own name that differentiates it from other models.
In this new article we see together some of the most frequent names to indicate the various models of footwear.
Stiletto: the stiletto is a décolleté with a minimum heel of five centimeters. We can find stiletto heel, straight heel and with the ample support as the item 62004 of Voltan.
Slingback: they are décolleté but with semi-exposed heel, that means on the heel there is only the strap, with closed toe like item 73060 by Voltan.
Mules: the mules are also called sabot or loafer or simply slipper with bare heel. The term " slipper " is used because the opening on the back of the shoe leaves the heel uncovered, like Voltan's item 7275.
Moccasin: moccasins are a type of shoe similar to a ballerina but with the instep part closed and represent an elegant and formal type of footwear such as item 7276 or item 7277 of Voltan.
Décolleté: it is the classic footwear par excellence for women. The heel can vary from a few centimeters to several centimeters and the shape of the heel and toe can also vary. Two excellent examples are item 73062 and item 73063 of Voltan.
Midi heel: midi-heeled shoes are all shoes with heels, thin or wide, whose height varies from 1 centimeter to 5 centimeters, such as Voltan item 24031.
Wide heel: the wide heel is a heel of a certain thickness and can be either high or low. Much more comfortable than a stiletto heel and versatile as it can also be worn during the day, like Voltan item 10229.
Platform: it is practically the classic wedge but has a certain elevation even in the front part of the shoe. Comfortable and makes you gain a few centimeters. A couple of examples are item 10210 and item 10140 of Voltan.
Sandal: they are open footwear, with bare heel and toe. We can find them without heels or with high heels like item 10221 and item 70019 of Voltan.