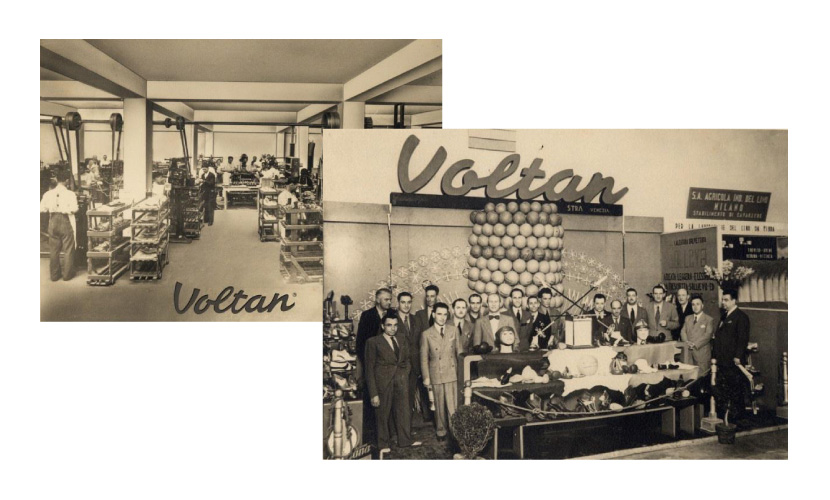 Voltan 1898
In this new article we will tell you the history of the Voltan company.
It all started at the end of the 19th century in the village of Stra, in the province of Venice. At the time, Stra was a country that basically lived only on agricultural resources, until, however, just at that time, there was a great agricultural crisis that forced its citizens to unemployment or emigration to other countries richer in resources and with a rosier perspective of life.
Precisely for this reason Luigi Voltan, a resident of the town of Stra, decides at the age of fifteen to embark for America to safeguard his future.
In America, specifically in Boston, he soon found a job at a footwear factory in the mechanical manufacturing department, beginning to learn about the footwear world and its production.
Thus his passion for the world of footwear was born and the desire to bring this mechanical working of footwear to Italy is growing ever more in him.
He then decided to buy used machinery from his owner and return home to found his shoe factory.
Thus, at the age of 25, Luigi Voltan founded the first "American" shoe factory, which initially produces only economic shoes and amphibious footwear for the military.
In this way, the solid reality, still very present, of the Voltan company comes to life. What perhaps Luigi Voltan could not imagine is that, with it, the story of the famous industrial footwear district of the Brenta Riviera is also born.
The turnaround of the company Voltan in producing high-quality women's footwear dates back to post-war when the company passes into the hands of Emanuele, Luigi's son, and then his nephew Giovanni, who create a single line of elegant women's shoes, fine but also comfortable, through the use of refined and high quality leathers. This is how the line called "Voltan dal 1898" was born, the heart of all company production.
The company still today produces exclusively shoes designed in total autonomy and is always located in its historical site, maintaining a strong link with the past and with tradition.
Certainly, however, the Voltan family has not been watching the progress of technology in industrial production, but has also made innovation and modernity two of the fundamental characteristics of its footwear. But the foresight of the Voltan has grasped the importance of maintaining firm points in the production of their footwear and for this reason is still present manual work in the process, because they believe, with reason, that this gives the shoes a greater value and that above all, in this way, the value of Made in Italy is fully enhanced.
Do not miss the next article in which we will tell you the history of Made in Italy and its value, so important to distinguish the different footwear in a clear way.