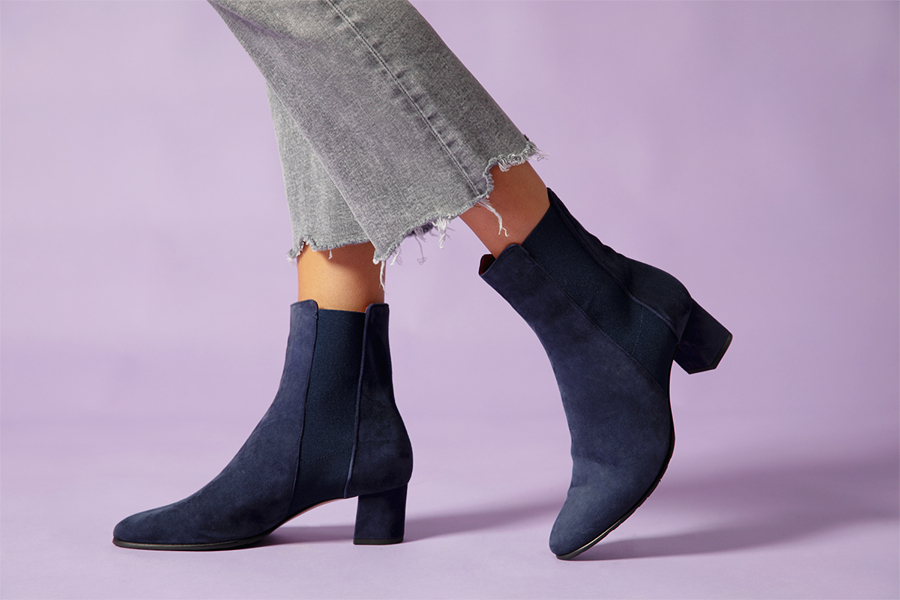 Elegant evening looks November 2022
There are many times when we are invited to elegant evenings, such as gala parties or important dinners, where dressing appropriately is essential.
In this type of event, the whole context is classy, nothing is left to chance: from the choice of the perfect location to the specially selected menu, to the care of every single detail.
For these elegant evenings, in fact, even the guests must adapt by wearing a tasteful dress code that follows firm and timeless rules.
To be on the safe side, we have chosen outfits for you to be appropriate for these special occasions.
The first outfit we have selected for you consists of a dress and ankle boots. For example, you can combine a dress with an ankle-length, pleated draped neckline, open at the back and fastened at the waist, in solid navy blue satin, and ankle boots in soft suede, with a 50 mm heel, blue elastic at the sides, leather insole and leather sole, such as item S36103 in the navy blue version by Voltan.
As a second look, we propose a jumpsuit and pumps. The elegant jumpsuit, laced at the front, with a plunging neckline, flared trousers and puff sleeves, in a solid mocha colour, and the pumps in varan printed leather, leather sole and 85 mm heel, like item 62005 in the black version by Voltan.
A third alternative consists of a skirt, a leotard, and pumps. The skirt is a midi model with ruffles and buttons at the sides in black, the bodysuit in black corset style with a sweetheart neckline and long fitted sleeves, and the pumps in patent leather, with leather sole and 105 mm heel, like item AV715 in the red version by Alexandra Voltan.
The last outfit consists of shorts, a tank top, a blazer and high boots. The shorts are above-the-knee-length dress shorts in a plain cream colour, the matching slim blazer, the black satin round-neck vest, and the high boots in soft crocodile-effect leather, with a 90 mm heel, like item V7044 in the black version by Voltan.