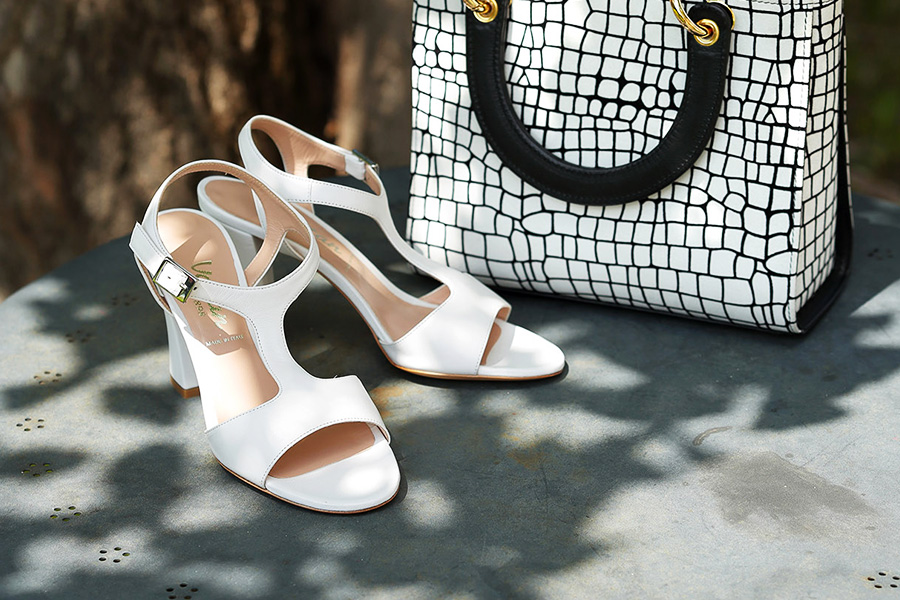 Summer evening looks July 2022
With the arrival of summer, the outings in company are also increasing!
It is always a dilemma to find the right look to participate in and to feel appropriate for the evening.
That's why we're here to give you some goodies that you can repurpose for those occasions.
So let's find out together some outfits for your summer evenings.
As a first outfit, we recommend a very special and sparkling dress with a sandal. The dress in question is of medium length, sleeveless, embellished with sequins and feathers, with a plain lilac-colored square neckline, combined with a leather sandal and a high heel such as item 12120 in the white version by Voltan.
The second option that we report is trousers, a blouse and a sandal. It is linen trousers with a wide bottom in gray and white pinstripe, a romantic blouse in solid color satin in black and with lace finishes, combining everything with a low heel sandal in suede with bow like item Vilia 10252 in the black version by Voltan.
The third look consists of a jumpsuit and a sandal. The jumpsuit we have chosen for you has the particularity of being one shoulder in scuba fabric and with a waist belt in solid orange color, the latter goes very well with a sandal with ankle strap in suede and high heel like item V716 in the azalea version by Voltan.
The latest outfit consists of a skirt, a bodysuit and a moccasin. We recommend a wide midi skirt with jewel buttons on the front in solid brown color and a bodysuit with bardot neckline and organza ruffles in solid color in beige, finally the moccasin in glitter fabric with metallic accessory with low heel like item 95000 Tes in the platinum version by Voltan.