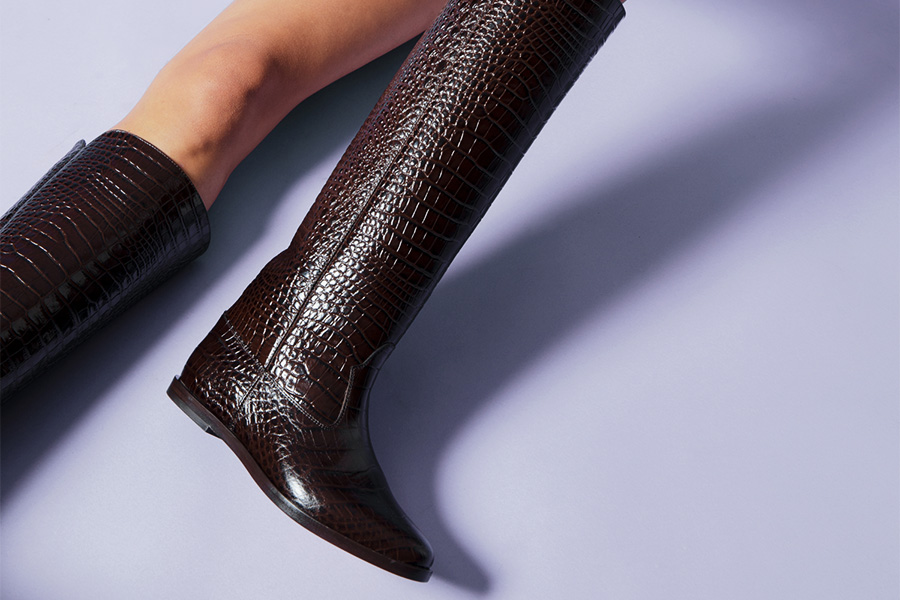 Boots Looks January 2022
Boots and ankle boots, in the winter season, are indispensable in your shoe cabinet!
Which outfits can we create with boots this January?
Let's find out together!
The first look we have chosen for you consists of a skirt, blouse and boots. For example, we can choose a pleated medium length faux leather skirt in solid black color, a blouse with ruffles in the front in black and white, finishing the look with a suede boot with internal wedge, leather sole as item V363 in the dark brown version by Voltan.
The second look, on the other hand, is made up of skinny jeans, top, long cardigan and ankle boot. Comfortable but casual, we can create it by choosing skinny jeans in dark denim, a solid anthracite color top, a long solid gray color cardigan with silver-colored jewel buttons and finally a nice ankle boot in elasticated eco-leather with high heel and sole in para like item V7072 in the black version by Voltan.
The third look we have designed for you is instead made up of leggings, maxi-sweater and boots. A trendy but comfortable look, we can for example choose plain black plush leggings, a maxi-sweater with braid in plain brown with mustard-colored details, giving the look a touch of fashion with one suede boot with midi heel and micro sole like item S838 in dark brown version by Voltan.
The fourth and last look that we propose is made up of a dress, blazer and boot. For example, we can opt for a sheath dress, blazer and boot. It is a more elegant and sophisticated look that we can recreate by combining a medium-length sheath dress in striped pattern with a cream base color and blue stripes, a solid midnight blue color blazer and finally a suede boot with midi heel and rubber sole like item S73090 in the navy blue version by Voltan.