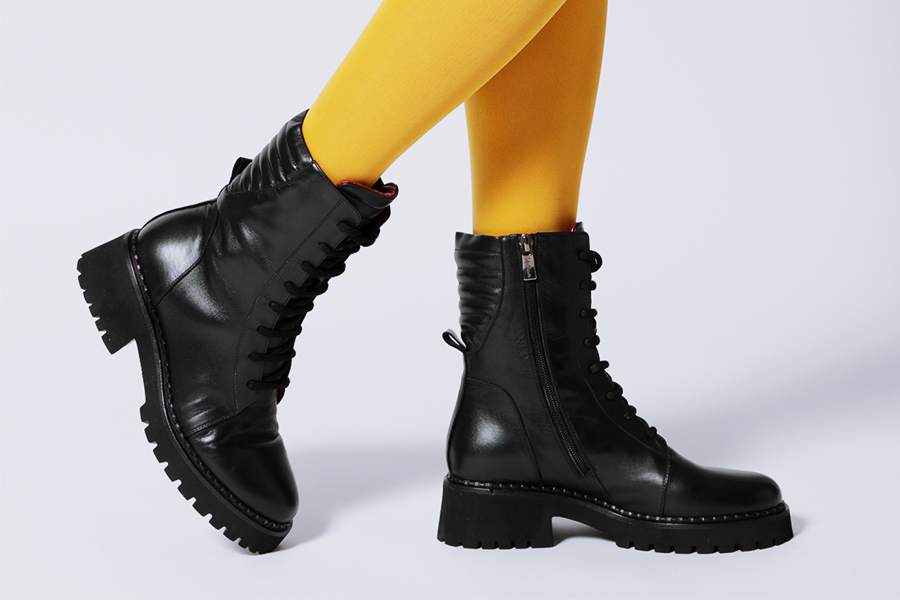 Look November 2021
And here we are in November, 2021 is almost over!
As usual, it's time to think about new looks for this month, which ones can we create in November with Voltan shoes?
Let's find out together!
The first look that we propose is made up of leggings, maxi sweater and combat boots. For example, we can opt for solid black leggings, a solid mustard color maxi sweater with balloon sleeves and finally a leather combat boot with rubber sole like the LV083 item in the black version by Voltan.
The second we have chosen for you is a look with a romantic style and consists of a pleated skirt, pullover, cardigan and camperos. We can opt for a medium length pleated skirt in solid silver color, a solid color black pullover with a V-neck, a cardigan in solid anthracite color, finishing the look with a suede camperos with midi heel like item S110002 in the taupe version by Voltan.
The third look that we recommend you create is made up of skinny jeans, sweater, blazer and décolleté. For example, we can choose to wear skinny denim jeans, a beige-colored high-neck sweater and a plain-colored classic blazer, then combining a suede décolleté with a high heel such as item 27013 in the burgundy version of Voltan.
The fourth and last look we have designed for you, elegant and modern, is made up of a shirt, a wool dress and a boot. We can combine a classic plain white shirt with wide collar, a plain gray wool dress with braid and midi skirt and finally a leather boot with high leg and midi heel like item S22038 in the black version by Voltan.