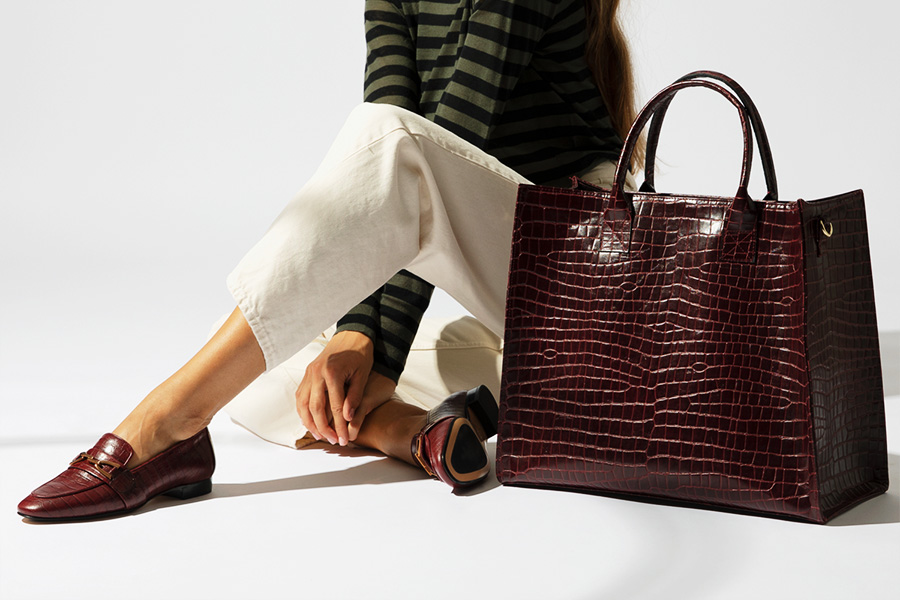 Office Looks October 2021
Summer has now passed, it's time to think about new autumn looks to wear to go to the office in this month of October.
Let's see together some ideas suitable for the office to be created with Voltan's shoes.
The first one we have chosen for you is composed of palazzo trousers, blouse, coat and camperos. A look that unifies the modern and elegant styles: we can choose high-waisted plain beige palazzo trousers, a simple beige plain blouse, a camel-colored coat and finally camperos in suede with high heels like item S110002 in the leather version by Voltan.
The second look we propose is made up of a pleated skirt, pullover and ankle boot. For example, we can combine a pleated skirt up to the ankle, in a floral pattern with brown color, a ribbed high-neck pullover in solid color in forest green and finally a leather ankle boot with a low heel like item LV086 in the green version by Voltan.
The third one we have designed for you is made up of jeans, shirt, cardigan and moccasin. A more casual and comfortable look that we can create wearing skinny denim jeans, a plain white shirt, a solid color burgundy cardigan with braids and finally a crocodile-effect leather loafer with a low heel like item LV051 in the burgundy version by Voltan.
The fourth and last look that we advise you to create in this month of October to wear in the office is made up of a shirt dress and décolleté. Elegant and fashionable, we can create it by choosing to wear a medium-length shirt dress in a blue and gray striped pattern with front buttons and blue waist belt, ending the look with a high-heeled coconut-effect leather décolleté like item LV071 in the blue version by Voltan.