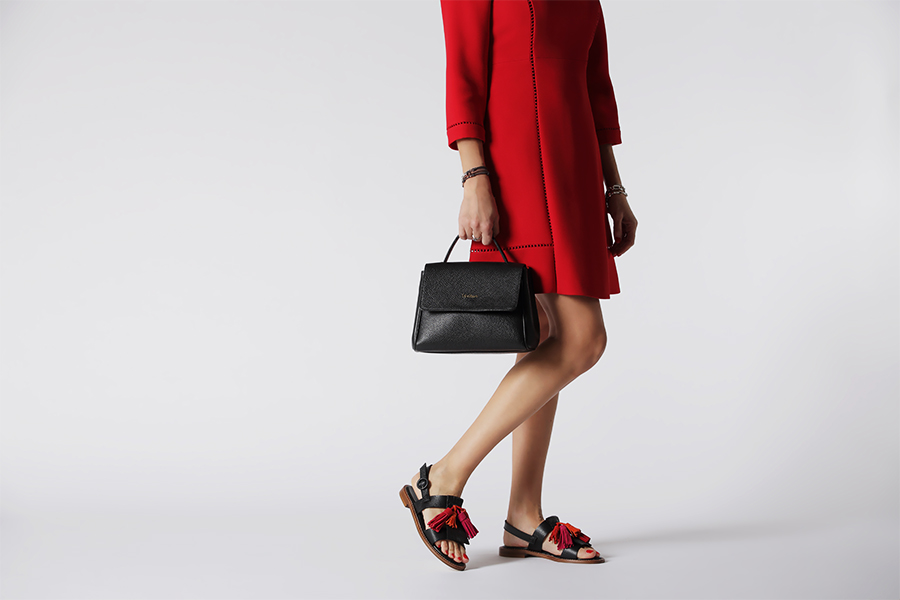 Looks with sandals September 2021
Even if we are at the end of this September, sandals can still be worn, you just need to find the right outfit without exaggerating.
Let's see together some ideas of looks to create in September with Voltan sandals.
The first look we have chosen for you is composed of a ribbed midi dress and platform sandal. For example, we can choose to wear a mid-length in solid powder pink color ribbed dress with a V-neck, buttons across the front and a belt of the same material and color at the waist, finishing the look with a platform sandal. like item 10133 in the black version by Voltan.
The second look that we recommend you create is made up of palazzo trousers, top, cardigan and high-heeled sandals. We can opt for knitted anthracite palazzo trousers, a simple solid black colored top, a cardigan coordinated with the anthracite trousers and finally a high heel sandal like item 70019 in the taupe version by Voltan.
The third look we have designed for you is instead composed of a denim skirt, blouse, blazer and low sandal. For a modern but trendy look we can wear a medium length denim skirt of jeans, a blouse with ruffles in the front in solid red color, a blazer in solid black color and finally a sandal with a low heel like item LV044 in the black version by Voltan.
The fourth and last look that we propose is made up of jeans, shirt and sandals with midi heels. A jaunty but still stylish look that we can achieve by combining a fit mom version jeans in light denim, a particular shirt with a white base and yellow polka dots with a wide white lace collar, and finally a colored sandal with heel midi like item 10286 in the yellow version by Voltan.