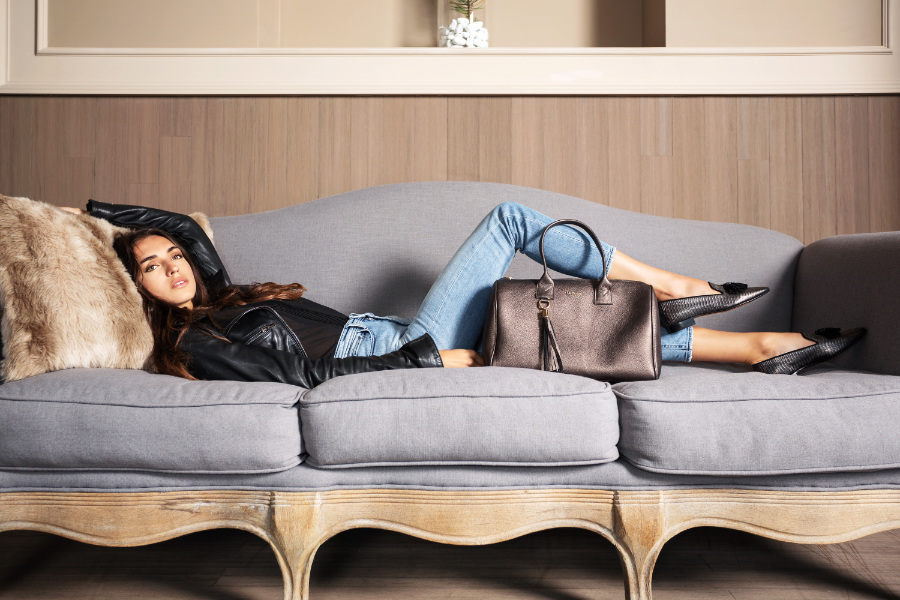 Item 72148
Voltan's item 72148 is an elegant and comfortable moccasin in leather with suede inserts, 20 mm heel and leather sole with rubber anti-slip.
It is available in two variants: in black varane printed leather with black suede details and in denim reptile printed leather with blue suede details.
As we all know, moccasins are a must for all seasons; they are a versatile type of footwear, which we can combine with basic looks, casual looks and even more elegant and formal looks.
For a basic and comfortable look, we can combine item 72148 with jeans and a sweater. For example, we can choose classic and simple fit mom jeans in denim, a plain color midnight blue sweater with a high neck in chenille and obviously item 72148 by Voltan in denim version.
For a casual look we can combine the moccasin with cigarette trousers and shirt. We can opt for  solid black color cigarette trousers and combine them with a particular striped pattern in black and beige, concluding the look with the Voltan 72148 moccasin in the black version.
For a more formal and elegant look, we can choose instead to combine item 72148 with a classic suit. For example, we can opt for a classic medium-length sheath dress in solid burgundy color, combine it with a plain black shrug, and finally item 72148 in black version by Voltan.