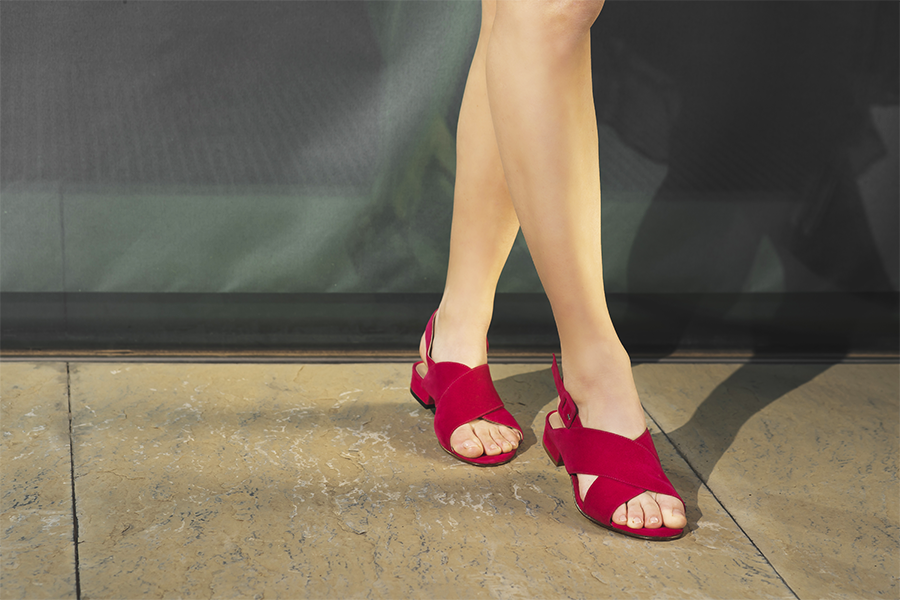 Item 10246
The item 10246 by Voltan is a sandal with a low heel.
It is a comfortable sandal with a few centimeters heel. Its peculiarity lies in the play of the crossed upper, in solid color with covered buckle.
Sandals are the essential footwear for the spring summer season, in fact even in spring we can create perfect looks with sandals.
In particular, with the item 10246 we can really create different looks, it is a comfortable and very versatile sandal, in fact we can wear it both with a casual look and with more elegant and particular looks.
For example, we can combine the sandal with a modern and casual look made up of dungaree and top. We can opt for a denim dungaree with a medium length skirt and a top with short sleeves with lace details.
For a more formal look we can instead choose to combine the item 10246 by Voltan with cigarette trousers and blouse. For example, we can opt for cigarette trousers with a classic solid color blouse.
If instead we want to wear the sandal with an elegant and particular look we can choose to wear a medium length pleated skirt with a top with a sweetheart neckline or, alternatively, a dress with a long skirt up to the ankles with fine straps.