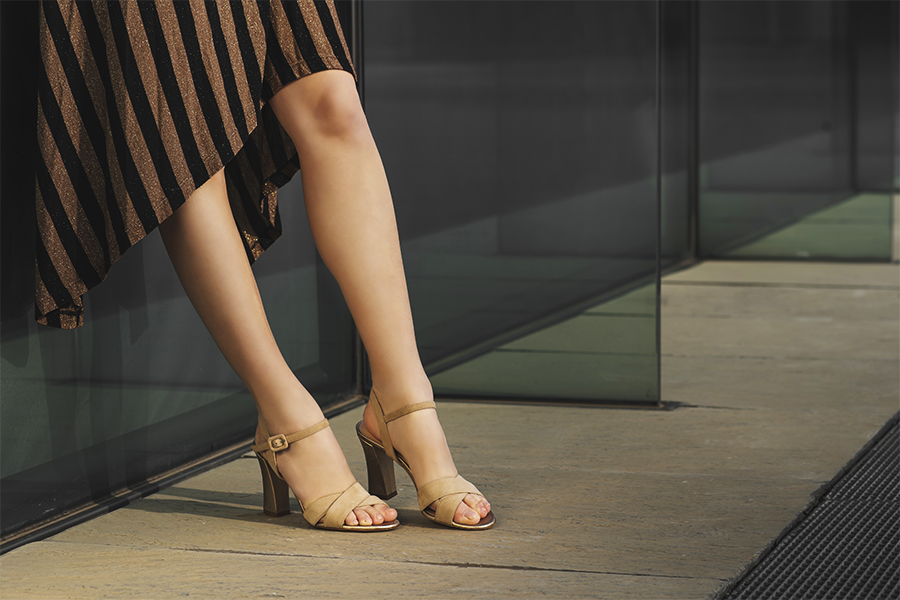 Look with spring 2020 sandals
It is said that the first nod of Spring is the appearance of sandals, in fact sandals can be worn even with spring looks and not only in summer.
In this new article we see together new looks to wear this spring with sandals.
The first look we have chosen for you is made up of skirt, top and sandal. For example, we can choose a medium-length wallet skirt with side bow in black and white vertical stripes, top with fine satin straps in white solid color and a colorful sandal like the item 10246 by Voltan.
The second look we propose is formed by jumpsuit and sandal. It is a chic and elegant look that we can create by combining a jumpsuit in floral pattern with black base and colorful flowers with deep neckline in the back part with cross laces, we can finally match to this jumpsuit an elegant sandal with heel like item 10247 by Voltan.
The third look we have thought for you is made of a dress and sandal. A comfortable yet casual and chic look that we can create by matching a medium-length apron-style dress with ruffles and puffed sleeves in solid coral color and a platform sole sandal like Voltan's item 10253.
The fourth, and last, look that we recommend is created by the combination of jeans, top and sandal. We can create an original look, a mix of casual and elegant style. For example, we can choose to wear denim fit mom model jeans with lapel in the bottom with a solid-colored wallet top of sage color ending the look with a sandal with high heel like the item 70004 of Voltan.