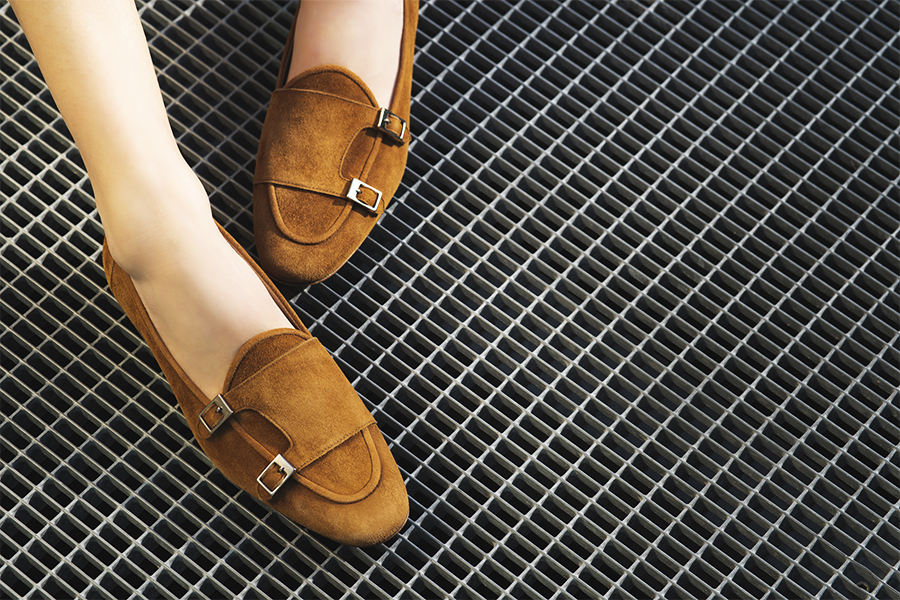 Elegant spring 2020 looks
For those who love to always dress elegant, or must participate in a particular and special event such as a spring ceremony; in this new article we will see together some elegant looks with Voltan's shoes to wear in this spring 2020.
The first look we have chosen for you is made up of a romantic dress and décolleté. For example, we can choose to wear a medium-sized pleated dress with V-neck and puff sleeves, in a solid powder pink color, and combine it with a slingback version with midi heel like item 7327 by Voltan.
The second look that we propose is formed by cigarette trousers, top and moccasin. We can opt for cigarette trousers in beige and brown checkered pattern, and combine them with a beige apron-style top, completing everything with an elegant and particular moccasin such as item 72138 by Voltan.
The third one that we have designed for you is a look composed of sheath dress and sandal. What better occasion than a ceremony to wear the elegant garment par excellence? We can opt for a solid color green dress and combine it with a high-heeled sandal such as Voltan's item 70004.
The fourth and final look that we recommend you wear is created by the combination of shirt, palazzo trousers and ballerina. For example, we can choose to wear solid color beige palazzo trousers, and combine it with a wallet shirt with a waist belt in a striped pattern in gold and white, concluding the look with a ballerina such as item 15275 by Voltan.