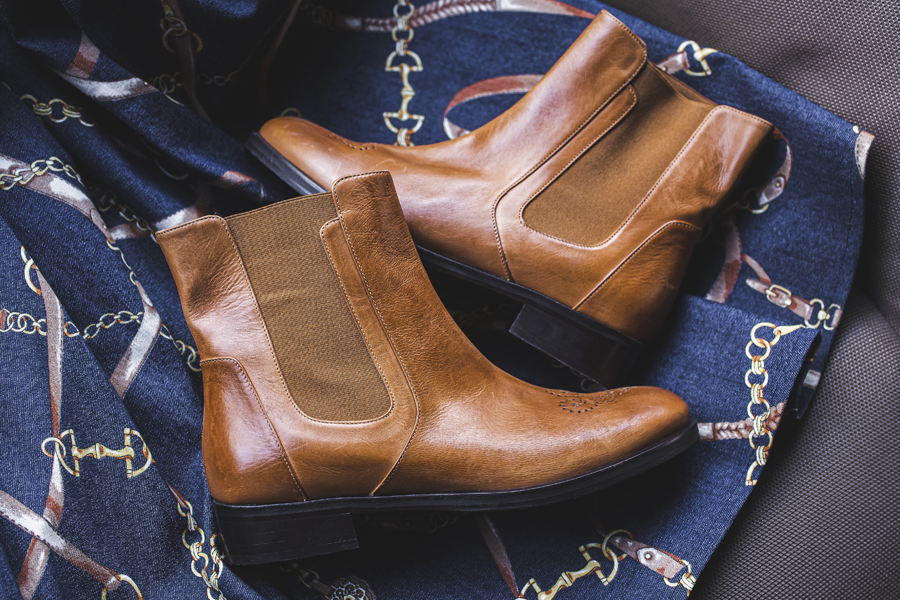 Item 7336S
The item 7336S by Voltan is a comfortable and modern boot.
It is a leather boot with a few centimeters heel and an elastic insert on the outside and inside of the shoe, with a perforated decoration on the front of the shoe.
Also this year the low-heeled half boots are back in fashion, they are comfortable and versatile, in fact they can be worn both with a casual look and with a more elegant look.
In the case of a casual look, you can combine the item 7336S by Voltan with skinny denim jeans, burgundy turtleneck and sand-colored blazer.
For a more elegant look but with a chic touch we can choose to combine the boot with a black double-breasted jumpsuit.
On a special occasion where you need to wear a more elegant and formal look, we can combine the half boot with a medium-length brown skirt in tulle with a turtleneck, inserted inside the skirt, in taupe color.