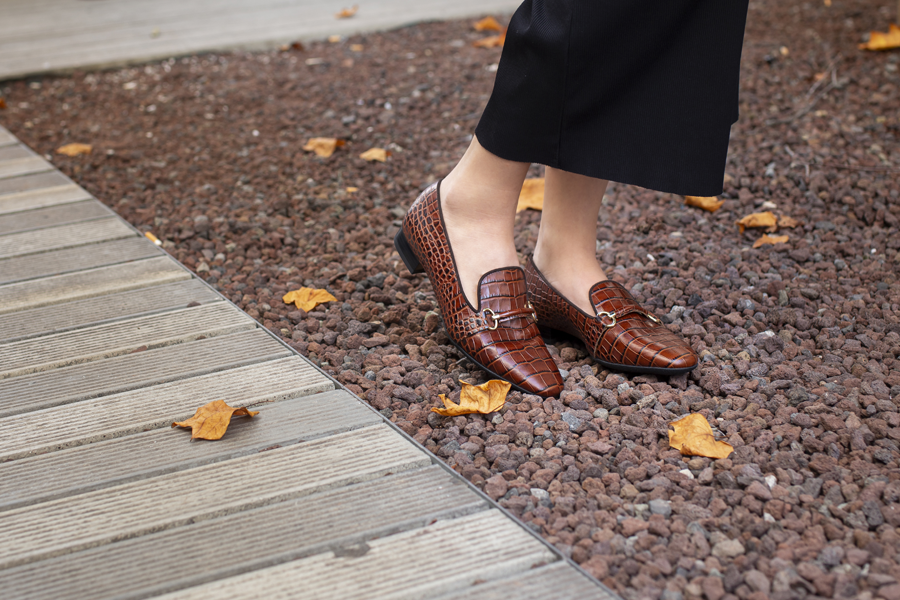 Look for the office Fall Winter 2019 – 2020
With the arrival of the new Autumn / Winter 2019 – 2020 season there is a need for new ideas also as regards the outfits to wear to go to the office.
In this new article we see together some perfect looks to wear in this new season in the office with Voltan shoes.
The first look we have chosen for you is a dress and ankle boots. For example, we can choose to wear a dress with a flounced skirt, opaque tights and ankle boots like the item S99002 by Voltan, a simple style ankle boot but with the detail in calf hair with animal print that gives character to the look.
The second look that we recommend is a longuette, shirt and décolleté. We can opt for a gray longuette with buttons in the side parts of the skirt, a red and white striped shirt with puff sleeves and finally, to conclude the look, a décolleté with a midi heel like th eitem 66137 by Voltan.
The third look we have designed for you is composed of high-waisted trousers, blazer, pullover and moccasins. We can decide to wear a high-waisted pants in anthracite color with a belt at the waist, a gray pullover inserted into the trousers and a black blazer, ending the look with a moccasin like the item 4761 by Voltan.
The fourth and last look is created by the combination of trousers, shirt and moccasin. An example of a look is: classic black cigarette trousers combined with a casual denim shirt and an elegant and refined moccasin such as the item 72102 by Voltan.