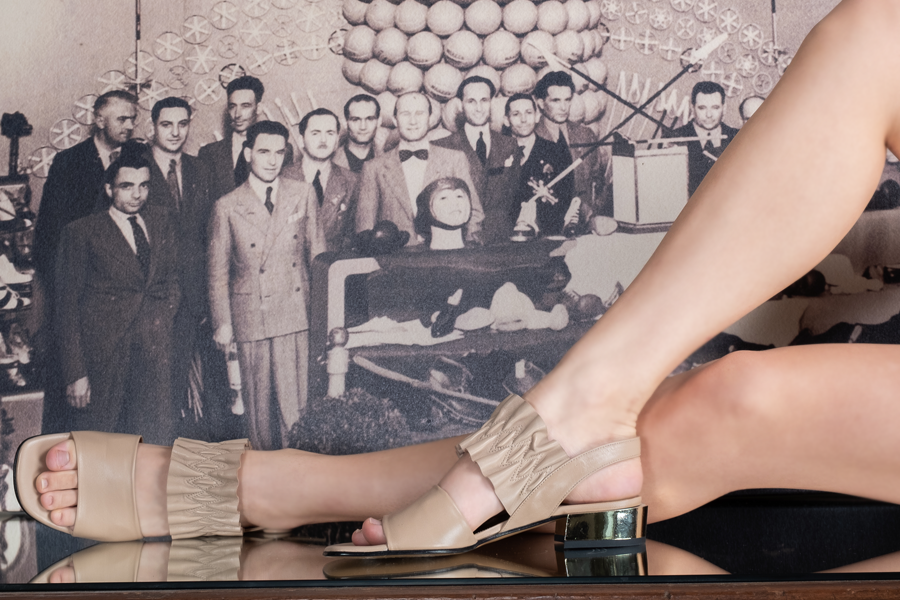 Item 10207
The item 10207 by Voltan is a sandal with a youthful and fashionable style.
It is an elegant sandal and its peculiarity lies in the stitched band that creates movement, while the heel is a few centimeters high and it is in contrasting color and the buckle is covered in leather.
With this comfortable sandal you can create comfortable but elegant looks or casual looks while maintaining a classy style, it is a sandal that perfectly matches any type of look.
For a casual look but with a touch of elegance we can combine the sandal with a palazzo trousers in black perforated lace and a t-shirt, inserted inside the trousers, in a plain beige color, completing the look with gold colored accessories.
For a more formal and elegant look we can opt for an elegant floral dress with a white base with flowers in shades of brown and peach, with a wide ruffled skirt and veil sleeves or we can opt for a brown full skirt combined to a white top.