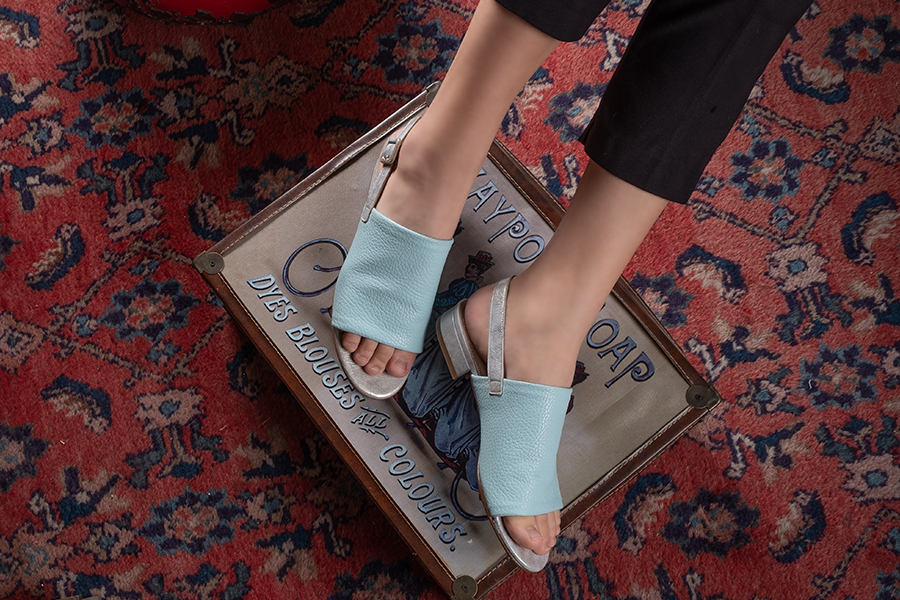 Looks for Mid-August
Mid-August is really at the doorstep, there are those who will spend it on vacation, at the sea, in the mountains, in the city or who will spend it with friends or relatives in the midst of nature.
What are the most suitable looks to wear in mid-August?
Obviously it depends on where you will spend it, but in this new article we will give you some ideas for a perfect look to wear in mid-August.
The first look we have created for you is composed of a skirt, top and loafer. For example, we can choose to wear a top and skirt paired with blue and white checks and a plain-colored loafer like the item 7275 by Voltan.
The second look we offer is made up of a long dress and sandal. The long dress in fantasy can also be worn during the day if paired with flat shoes, for example we can choose a long dress in floral fantasy with a white base and a light blue fantasy and match it with a sandal like the item 10169 by Voltan.
The third look we have designed for you is made up of bermudas, shirt and sandals. An example of a perfect look is: simple black Bermuda shorts, a sleeveless orange shirt and a particular sandal like the item 10140 by Voltan.
The fourth, and last, look that we recommend for mid-August is created by the combination of dress and sandal. If you want to wear a more elegant and romantic look you can opt for a dress with a dark blue skirt and a midi-heeled sandal like the item 24031 by Voltan.