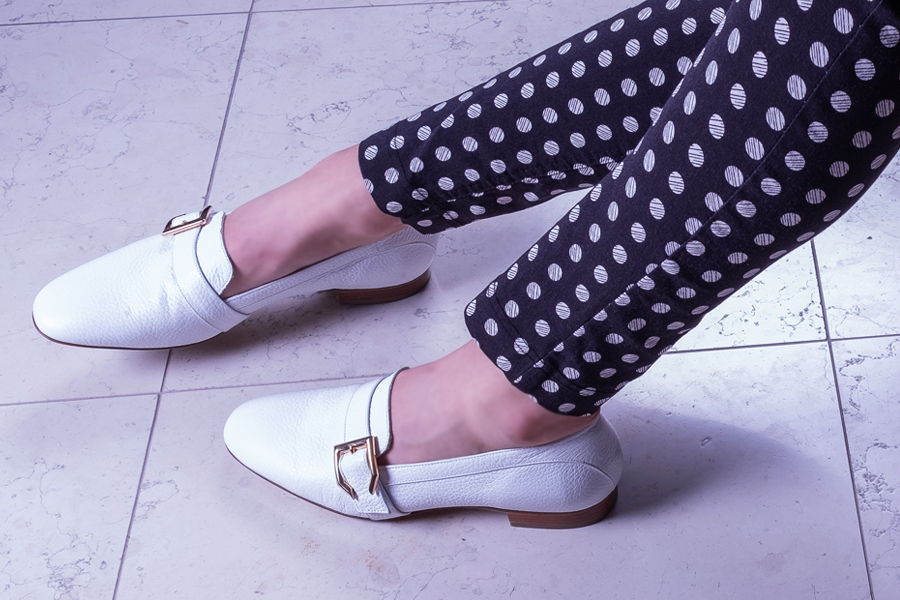 Item 7276
The item 7276 by Voltan is an elegant loafer or moccasin with a few centimeters of heel.
It is a comfortable loafer with a few centimeters of heel, in leather, with a simple but at the same time elegant line with a light accessory in the front / outer part of the shoe.
It can be combined with a casual look or worn to create a formal and elegant look.
For a casual look but with a touch of elegance, we can combine the loafer with skinny denim jeans and a basic but always fashionable white shirt with a classic shape, or alternatively we can choose a high-waisted panty-black model with white maxi-shirt.
For a more formal and elegant look we can opt for black cigarette trousers and a classic white shirt or with a black and white striped pattern, alternatively we can choose to wear a black skirt with a gold top and flounces on the sleeves.