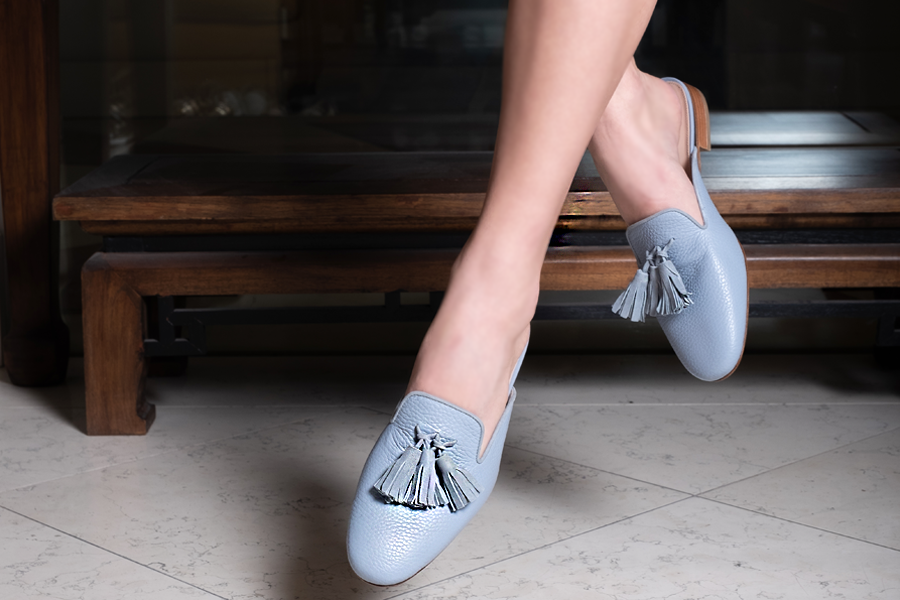 Summer Look Ideas
In this new article we see together some new idea of ​​look to wear in this Spring Summer 2019 season.
The first look we thought of for you is composed of a dress and sandal. We can for example decide to wear a dress in cotton with buttons in the part of the bodice and waist belt in blue and match it with a sandal with a heel midi as the item 24031 by Voltan.
The second look we offer is instead composed of jeans, top and loafers. An example of look can be formed as follows: high-waisted denim skinny jeans, top with V-neckline in the front patterned with white base and blue polka dots and finally a loafer like Voltan's item 7275.
The third look is formed by a jumpsuit and a sandal. For example, we can choose to wear a simple solid-color jumpsuit, such as black, white or gray, and combine it with a particular platform sandal like Voltan item 10210.
The fourth look is created by the combination of Bermuda shorts, summer blouse and sandal. A perfect look is made up of blue linen bermuda shorts with a belt at the waist, summer blouse with ruffles on the sleeves in floral fantasy with a white base and light blue flowers and a sandal like the item 1169 by Voltan.
The fifth, and last, look that we recommend is composed of a sleeveless dress and sandal. For example, we can opt for a sleeveless dress with a waist belt in the same fabric as the purple dress and pair a sandal with a large high heel like the 70019 item by Voltan.