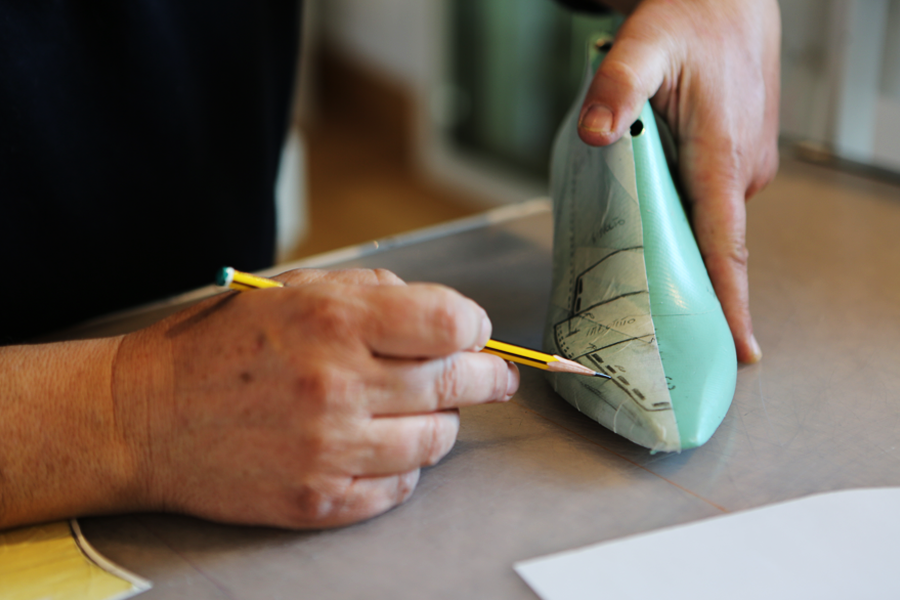 Development phases of a shoe: leather cutting for samples
In the last article we started to tell you about the different development phases of a shoe, starting from its design. After this phase, it is the turn of leather cutting to develop the samples or prototypes.
What are the samples?
The samples are nothing more than prototypes of the final shoe, which is a kind of test designed to verify the fit of the shoe and to check that all the design has been performed in the best way, even making changes in the event that it is needed.
The sample is of absolute importance, no shoe has ever been produced without it, it is a really important part of shoe development in order to obtain, at the end of the cycle, a perfect shoe.
When the sample is perfect then you can start producing the shoe.
The cutting of the skins for the sample is done by hand by the model maker following the lines provided by the CAD design.
The prototype also serves to understand which leather is best used for production and which accessories to add.
Obviously the leather used for the prototype will also be of the highest quality leather, controlled and specially chosen.
The prototype will therefore be a complete and realistically defined shoe as a real shoe, including sole, heel, accessories, etc.