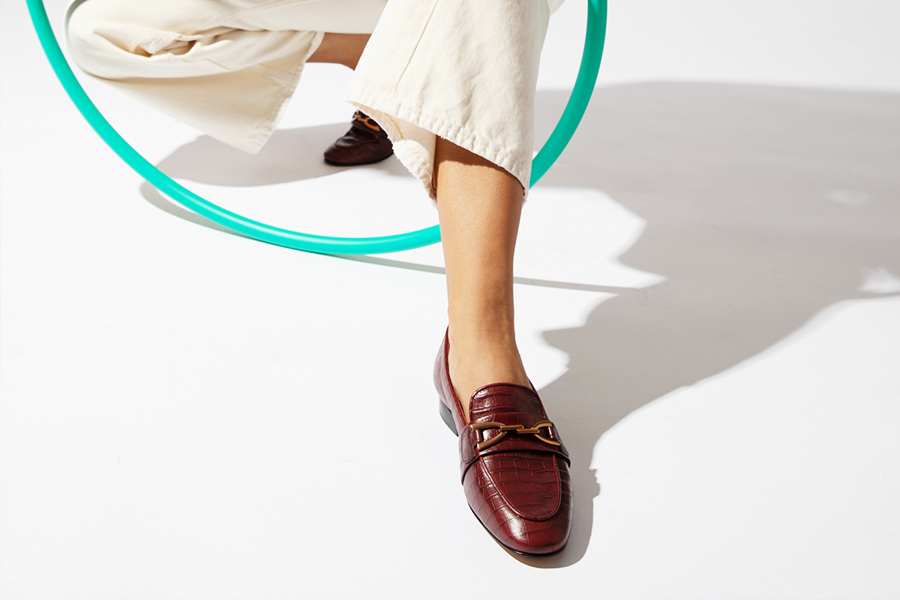 December 2022 office looks
Going to the office is part of our daily life, and we always find ourselves thinking about which outfit to wear every morning.
For this winter, the most suitable must-have items for the office are definitely cardigans, jackets and blazers, which can certainly be combined with most of the trousers, skirts and shoes you have in your wardrobe.
We will let you discover different outfits to find the one that best suits you and your typical days, also because not all offices are the same; therefore, it is not always necessary to dress formally.
We reveal some great office looks for the month of December!
The first combination that we have chosen for you is made up of trousers, a sweater and moccasins. The trousers, for example, are high-waisted with a solid dark brown bell-shaped finish, the sweater has a crew neck, textured with chocolate and burgundy stripes, and the moccasins have a classic shape with a horsebit, crocodile effect and a one-piece leather sole, 2 cm heel, like the article LV051 in the burgundy color version by Voltan.
A second outfit that we propose consists of a dress and a moccasin with a heel. The dress is a long cardigan-style model, in brown solid color knit with contrasting buttons, and the moccasin is in suede with a front accessory in tone-on-tone suede, with a 7 cm high heel, like item LV191 in the beige color version by Voltan.
You can create another look with a skirt, a sweater and ankle boots. The skirt is an ankle-length pleated model in a solid sand color, the sweater has a ribbed crew neck with decorative stones in a solid tobacco color, and the ankle boots are in leather, with a square toe and a comfortable heel, like item T427 in the chestnut color version by Voltan.
Finally, we recommend a beautiful combination consisting of a skirt, a turtleneck and boots. The skirt is knee-length pleated with a grunge check pattern in shades of gray and black, the turtleneck has long sleeves in black solid color knit, and the boots are in leather, with high shafts and rounded toes, like item V363 in the black chiffon version by Voltan.