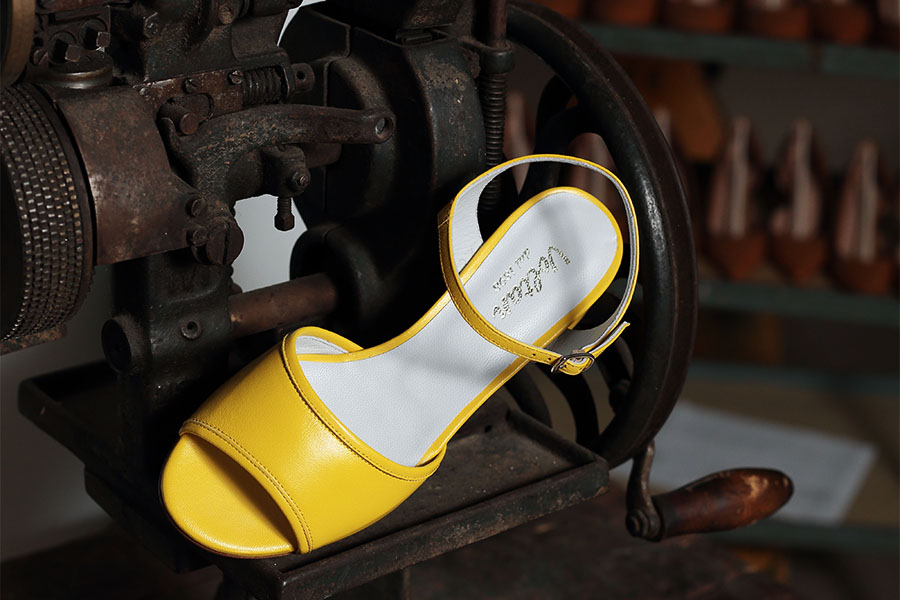 Item 10286
Item 10286 is a comfortable sandal made of soft, colorful nappa leather with a low-covered heel from the spring-summer collection by Voltan.
This model has a slingback strap with an adjustable buckle, leather sole and comfortable 3 cm heel.
The sandal is available in yellow nappa leather variant.
It is suitable footwear for all women who like to dare with colorful looks or give that extra touch to more sober looks.
We want to propose you three different types of outfits to best match Voltan's item 10286.
As a first alternative, we recommend a simple look consisting of jeans, a blouse and sandals. For example, you can choose dark blue flared jeans, a long-sleeved satin blouse with side buttons, a ruffle with floral patterns in shades of white, yellow and red, and item 10286 in Voltan's yellow color version.
Our second proposal is a casual outfit, created with pants, a sweater and sandals. The pants we have selected for you are a slim cigarette model in solid khaki green color, the sweater, on the other hand, has long sleeves with a square neckline and scalloped hems on the sleeves, ivory color with yellow stitching, and finally the item 10286 in the yellow color version of Voltan.
To finish we suggest you an elegant combination formed by a dress and sandals. A perfect dress could be an oversize shirt model with a print in shades of blue and black with a cross in front and item 10286 in the yellow color version of Voltan.